Catherine Debard has been active as YlangYlang since 2012, a creative staple in the Montreal music community. She's worked frequently as a collaborator, but continues developing her unique interstitial solo recordings through a variety of labels and performance experiments. Inspired in part by the writing of Danish poet Inger Christensen, in Debard's words Interplay explores "how we are shaped and shaping our experience at the same time" and "how free we can be within our own limitations."
Full of deceptive contradictions and some of Debard's most mature orchestration, she describes it as the final instalment in a trilogy focused on relationships. After albums focused on the external world, this time she turns her attention more intensely on "the self." It's a fitting meditation, reflecting on how we adapt and survive as individuals in dark times. Interplay's warming combination of synths, field recordings, and backing instrumentation weave together toward balance. Here the mixture of stern and soft, dark and light, is seamless.
Shaded by jazz, new age, and outernational psych, Interplay is the most refined and absorbing YlangYlang release to date. Tracks like "Our Provisional" and "Dualities" are provocative, but grounding; both are sad, but poised and without regret. "Lost Realms" and "Perspective" are introspective, while "Nocturnal" and "Limitless" stand out as examples of her engrossing style of spoken word raga. With able backing from friends and other talented locals, Interplay radiates a vibrant energy whether you hear the darkness or the light.
Arriving just months after a residency with Suzanne Ciani at Studio Bell's National Music Centre, Interplay is a charged and exciting listen. In addition to her regular work in Montreal and with Crash Symbols in the US, Debard has released on labels like Phinery (DK), Fluere Tapes (SE) and ΠΑΝΘΕΟΝ (RU), and has a long resume of workshops and performances. She was also a part of the 2019 Red Bull Music Academy at the National Music Center, in Calgary, with an even busier schedule for the next year.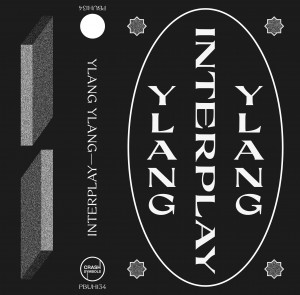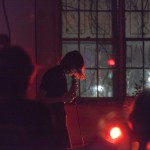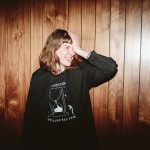 IMAGES: To download, click above. Press photo credit to Mike Tan. Live photo credit to Thomas Boucher. Packaging by Steve Rosborough.