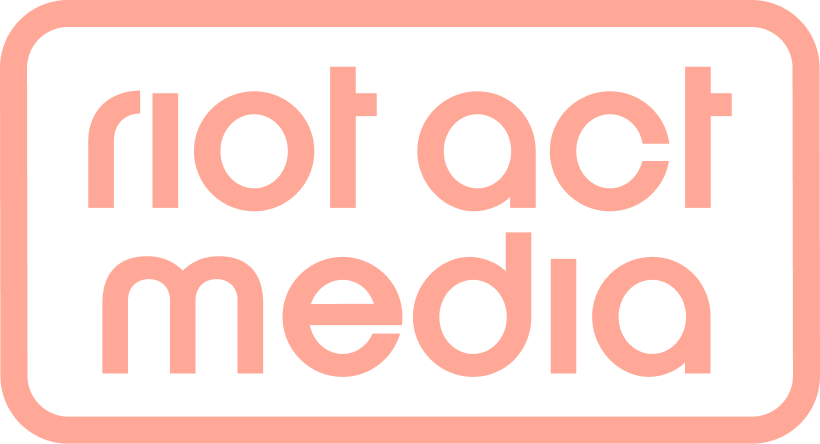 Artist
---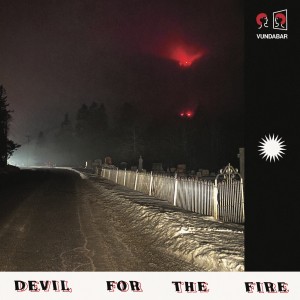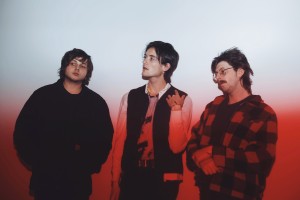 IMAGES: To download, click above. Credit to Phobymo
VUNDABAR
amuse
Vundabar singer Brandon Hagen always had a knack for storytelling. In fact, as a child, he used his malformed ankle as his first blank canvas. He told his peers that he hurt his ankle rescuing people from a burning building or fighting off an anaconda, and in effect, he discovered the power of imagination.
After seven years of touring and four albums on their own Gawk Records, the Boston band has made a name for themselves with their zippy indie rock songs, infused with shades of art rock, post-punk and surf, and touting delectable, hook-centric pop at their core. Hagen's ability to build immersive worlds within his records is also part of Vundabar's appeal, and he's come a long way since his childhood tall tales. Their previous record, 2020's Either Light, was full of surreal scenes of rattling discontent and poetic references to death, like an adrenaline-filled joyride in a hearse, but their newest LP tests the senses even more.
Devil for the Fire, their fifth full-length, is a funhouse of sorts. Inspired by several readings on neuroplasticity and lots of film noir, the album invites questions about reality and perception, ultimately emphasizing the power of the latter over the former. Hagen frequently uses pathways—ancient highways, rushing water and grass bursting through a concrete road—to illustrate the neural pathways he was reading about. Each one is an opportunity for growth, stagnation or complete destruction, but free will is what will alter our reality. In addition, he hones in on cycles—a tree becomes a boat, a mind becomes a hand and then a knife—which alludes to the inevitable change and ductility of life. In many respects, it's a hopeful record about getting older, but it also describes the required resiliency to make it through our chaotic, mind-numbing reality.
The album was written and recorded alongside Drew McDonald and Zackery Abramo throughout the summer and fall of 2020, and as if the global pandemic wasn't enough turmoil, in the midst of its creation, Hagen found out that his father was diagnosed with global aphasia, a speech disability that affects the language center of the brain. Essentially, it meant his father would have to relearn how to read, speak, write and walk. In cruel, yet surreal fashion, all of Hagen's readings on the malleability of the brain began to play out in real time. To illustrate this bizarre coincidence and the emotional intensity of his circumstances, Hagen peppered the songs with hallucinatory imagery, bringing listeners into his muddy reality. A landscape melts into itself from a car window on "Aphasia," a machine is birthed from a seed on "Lore," and demons, burning tires and hazmat suits color in the nightmare of the title track. But it wouldn't be a Vundabar record without an underlying romanticism, and there's a lot of beauty to be mined from these melancholy vignettes. Despite the dire straits, there's a life-affirming glow on "Deep Water," "Listless Blue" and even the loopy car ride of "Aphasia."
Musically, Devil for the Fire has the excitable energy of their early recordings, but with a unique intensity and new sonic stylings. In desperate need of catharsis, Hagen leaned on the drama of his voice in a way he never has before, taking inspiration from the expressive, elusive vocals of Amen Dunes and emoting with vein-popping conviction. Following his wisdom teeth removal, he even had to figure out how to sing with a numb mouth full of gauze while recording "Aphasia," resulting in one of his best vocal performances to date. "Devil for the Fire" is far and away the heaviest song they've ever recorded, tapping into bloodthirsty post-punk and prog-rock, and "Listless Blue" even borders on yacht rock.  
Throughout the record, Hagen constructs a "dream state-y shadow world", one where our external reality reflects our internal one and vice versa. But underneath all these deeply thoughtful layers of artistry, Vundabar have never lost sight of the impossibly fun nature of music and performance. After all, when Hagen recently went surfing, a group of 10-year-old boys asked about his infamous ankle, and true to form, he remarked, "A shark bit it."