"When everyone left NYC, the sewer opened and we crawled out." Prolific Brooklyn institution The Men are today announcing their ninth studio album, 'New York City', and sharing the incendiary lead cut, 'Hard Livin''. Arriving following 2020's 'Mercy', the new LP is released February 3rd 2023 on the group's new label home Fuzz Club Records and marks a return to the more scuzzy and abrasive rock ploughed over their decade and a half spent coursing through the grimy sewers of NYC. 
On 'New York City', nocturnal proto-punk meets a timeless, all-guns-blazing rock'n'roll gusto and album-opener 'Hard Livin' kicks off proceedings in a suitably primal fashion. Nick Chiericozzi says of the track: "Hard Livin' is a song trying to find a way to adjust between requesting G-dly intervention and reconciling the fact that we are largely alone. Hard Livin' is livin' hard. It's something people go through and that in fact, besides our beginnings and endings, might be our single most shared experience." 
That the album leans into a more primitive, back-to-basics sound owes largely to the way in which was forged. "The New York City album was revised, reorganized and shaped until it became clear that things fall into place like the hammer driving the nail or the scythe's swipe through the tall grass." The record was first done with a slightly different tracklist by founding members Chiericozzi and Mark Perro alone in late 2020 using a drum machine, but that was shelved in favour of the sound of four people (Perro and Chiericozzi joined by drummer Rich Samis and bassist Kevin Faulkner) playing in a room together.
The end result is a series of cuts played live and recorded to 2″ tape in Travis Harrison's (Guided By Voices, Built To Spill) Brooklyn studio. 'New York City' is a record that doesn't stop moving for a second, packed full of the kind of energy you can only really capture in a live setting. "These songs became the blood of the band as the band could only exist for and of these songs. There was no place else to hang their hats. Without making this record, the group would not exist, so there really wasn't another option. NYC is fluid. It means a lot of different things to all kinds of people. We present the record in that spirit."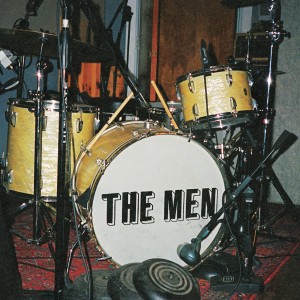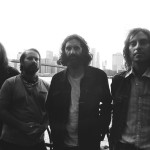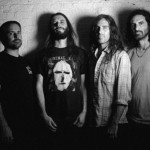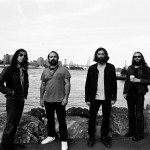 IMAGES: To download images, click above. Photo credit to Ryan Marino.