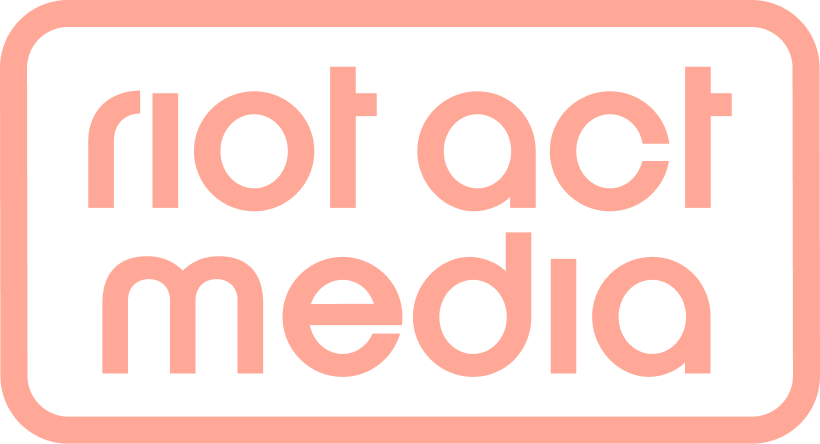 Artist
---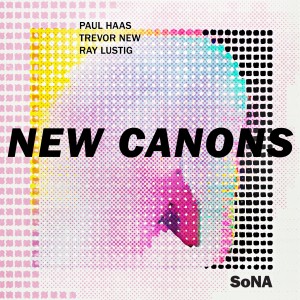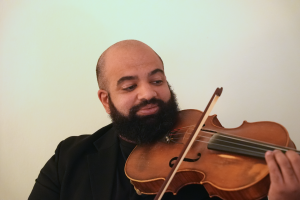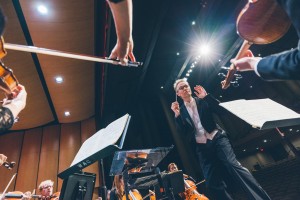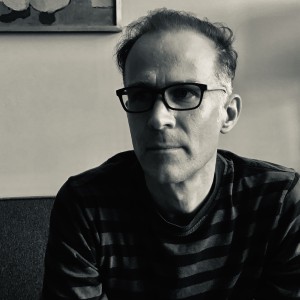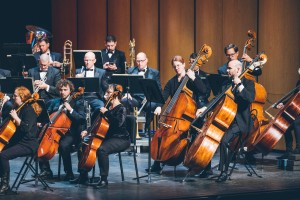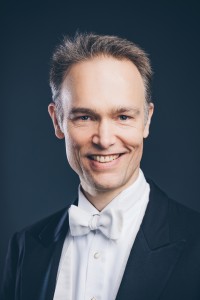 IMAGES: To download, click above. Photo One: Tervor New courtesy of the artist. Photo Two: Symphony of Northwest Arkansas by Stephen Ironside. Photo Three: Ray Lustig by Ana Berlin. Photo Four: Symphony of Arkansas by Stephen Ironside. Photo Five: Paul Haas by Stephen Ironside.
LINKS:
Symphony of Northwest Arkansas
Trevor New
Ray Lustig
Paul Haas
Symphony of Northwest Arkansas
New Canons is the Symphony of Northwest Arkansas' (SoNA) first album, including Latency Canons by Ray Lustig, In saecula saeculorum by SoNA Music Director Paul Haas, and Cohere I by Trevor New. This album represents the first commercial recording of each work. Conducted by Paul Haas, New Canons embodies the evolution of the musical canon, which is changing through new voices, new technologies, and new possibilities in human and artistic connection. Each piece explores connections over time, space, and/or through virtual mediums, and how those mediums can be manipulated to multiply meaning and connection.
"In an increasingly digital world, artists are finding ways to increase human connection through technology. Both Ray Lustig's Latency Canons and Trevor New's Cohere dive deep into this vein, coalescing performers from around the world via the internet – using technology as a catalyst for musicality and connection. In saeculum saeculorum highlights a different kind of human connection – the passing on of wisdom from one generation to the next, from teacher to student, into eternity." -Paul Haas, Music Director
Latency Canons was originally premiered by the American Composer's Orchestra, and the work aligns with the central ethos of Ray Lustig's work: connection and connectivity. Lustig is a genre-fluid composer-performer creating for concert and opera stages, live internet performance, film, and his own live bands Manicburg and Misospoek. He envisions a world where musicians anywhere in the world and of any means can find ways to make music together over basic internet. 
Reframing the unintended into musical splendor, Latency Canons capitalizes on the internet's imperfections (delays, low resolution, glitches) in combination with in-person elements to create and shape unique sound textures. This idea of music-making opens a whole world of collaborative possibilities. In 2021, SoNA creatively transcended the barriers of quarantine to realize a new rendition of Latency Canons. SoNA shone light in a dark time by bringing isolated musicians worldwide together live as one symphony; this iteration of the work is heard on the album. 
Cohere I was also premiered by the American Composer's Orchestra, the themes and structure of the work are deeply connected with Trevor New's identities as a composer, classically trained violist, and technologist. This work and others are focused on exploring how we are connected, in-person or not, and how these connections can affect time and space.
On Cohere I, Trevor New is featured as viola soloist alongside an orchestra, three quartets in separate locations, and six international soloists from around the world – playing together in real time. Cohere I discovers connections around us in unexpected places, putting together musicians and individuals in unconventional configurations – ultimately with the aim of deepening connectedness. Cohere I sonically represents the digital networks that connect us all. SoNA recorded this work in 2022 at the Crystal Bridges Museum of American Art, and recently performed it on its mainstage at the Walton Arts Center in 2023. 
In saecula saeculorum (forever and ever) was originally commissioned in 2016 by the Fay Jones School of Architecture and Design as a site-specific musical installation at the University of Arkansas. The work highlights Paul Haas' interest in site specific works that celebrate space and our place within it. Paul's role as a conductor, composer, and his decade plus leadership as the Music Director of SoNA, coalesced when the piece found new life on SoNA's mainstage. In 2023, SoNA performed the work as an orchestral arrangement with a trumpeter in the balcony and electroacoustic playback throughout the hall, as it is represented on this album.
Paul Haas was inspired by the relationship between teachers and students, and how those students in turn teach further generations of students – the cycle continues eternally. Each movement is a different chapter of this unfolding. The first movement, "Invitatio" explores the initial coming together of teacher and student. The middle movement, "Heart of Hearts", speaks to the selfless and loving aspect of teaching. The final movement, "…in spiralis…", embodies the eternal nature of the transmission of knowledge and wisdom through the ages.