Announcing Retrograde Releases, a five-part series of singles from Sophia Knapp divinely synced up with the Astrology of the summer season. Each song is a healing memento – a souvenir of transformation.
Guided by the insight of renowned astrologer Rose Theodora, Sophia chose special release times aligned with the retrogrades of celestial bodies Venus, Mercury, Jupiter, Chiron, and Neptune.
To be clear, these songs aren't written about or inspired by Astrology. Rather, the stars provide the framework – a timeline that's thematically in step with the music. Retrogrades are an invitation to reflect on the past so we can see the present more clearly. These songs are windows to Sophia's own experiences of love, failure, and the unrest of living in America today.
What is a retrograde?
It's when a planet appears to move backwards in its orbit due to an optical illusion caused by the dynamics of the solar system. These breaks from the cosmic norm are opportunities to reimagine, revisit, and repair areas of our lives in need of mending.
The rest of the tracks come out: July 10th @ 3am PST (Mercury Rx), July 31st @ 3am PST (Jupiter Rx), August 21st @ 8am PST (Chiron Rx), and September 18th @ 12pm PST (Neptune Rx).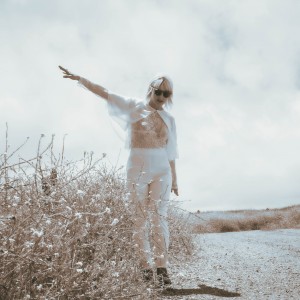 IMAGES: To download, click above.
Links:
Instagram
Twitter
Bandcamp
FaceBook
Spotify
Apple Music
Soundcloud