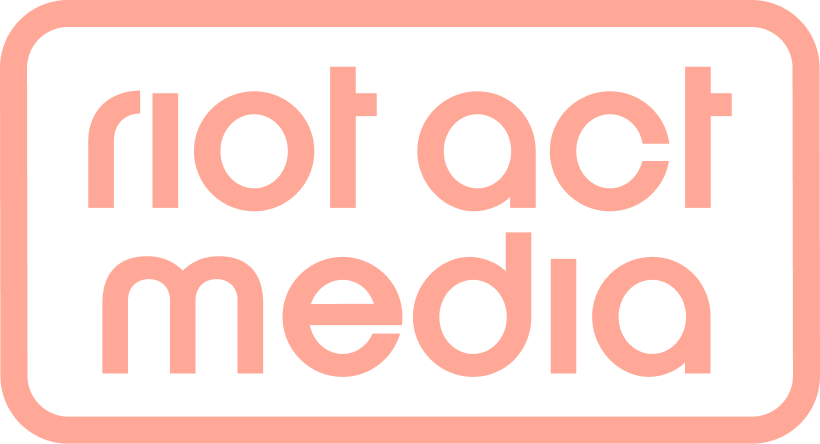 Artist
---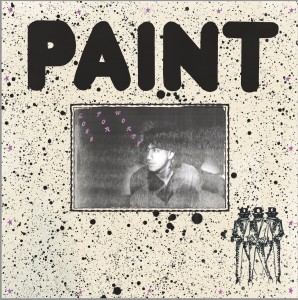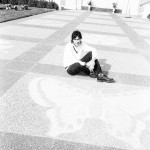 IMAGES: To download, click above. Photos credit to Alexandra Cabral.
PAINT
Grape Street Inc
"Paradise found. A new day, a short trip, to the perfect holiday."
PAINT is the musical project of Pedrum Siadatian. A founding member of Los Angeles band Allah Las, Pedrum charted his own course as PAINT beginning with 2018's self-titled album and followed up with 2020's Spiritual Vegas on NY label Mexican Summer. While both albums demonstrated the artist's songwriting prowess and fascination with language as expression, his newest (mostly instrumental) offering, aptly titled Loss For Words, feels at once like a tangential anomaly and a logical progression. Eschewing traditional song structures and lyrics in favor of more free form and expressive sonic exploration, the 11 genre-hopping vignettes comprising LFW is PAINT's most adventurous and ambitious work yet. 
In the spring of 2020, in a confused and seemingly crumbling society, Pedrum began experimenting with a newly purchased Boss DR-5 rhythm composer and his oft-used Tascam 424 cassette recorder which would serve as the canvas for LFW. As the world changed so did his interests, and Pedrum found himself mining the depths of Deutsche Kosmische music and various outré instrumental composers. Cluster and Moebius & Plank were on regular rotation, as well as a continuing fascination with Brian Eno and Robert Fripp (including the latter's Frippertronics tape techniques). 
These inspirations fueled the songwriting and recording process, as they blurred together while Pedrum built these new ideas from the ground up- tinkering, adding and subtracting, and eventually creating something entirely new in his oeuvre. His experiments simmered and, over the course of two years, began to resemble a fully formed LP. 
Featuring mostly electronic instrumentation and obscure samples backed with a wide range of drum machine and synth sounds, these new pieces demonstrate a distinct and definitive departure from Pedrum's previous work. PAINT as a project has always been lyric-driven, but the decision to gravitate away from this felt like a natural one. The few vocal appearances (whether from Pedrum or ghostly disembodied voices) serve a more textural purpose. Pedrum explains that "not writing traditional songs was very liberating; and recording, composing and experimenting became one".
This keenness for experimentation is obvious from the first note, as Rokc Muzik kicks in with delayed drum machine and e-bowed harmony guitars reminiscent of Fripp's work on David Bowie's Low, while pensive synth melodies temper the layers of feedback.
Pygmy Palace creeps by with a John Lurie-esque meandering sax (played by Brian Bartus of Monde UFO and Bondo) and aquatic vibraphone, gently luring us into a peaceful trance as found-sounds waft above. This leads seamlessly into the foreboding groove of Desolation Dub, carried by the driving bass of L'Eclair's Elie Ghersinu. Tonal hints of Kate Bush's The Dreaming swirl around Pedrum's monotone spoken word- creating a dark and otherworldly vision of hell as a place you might actually want to visit. The stuttering rhythm of San Bernardino Arms is topped with a lilting mellotron flute as a guitar and synth melodies chimes in for a quick word. The persistent bassline is overlaid with an almost friendly melody; like a Krautrock Pee-Wee's Playhouse. It's an almost relaxing interlude as side A comes to a close. 
Side B opener Lily Dust sounds like a half-remembered Kraftwerk single, as echoing drum machines and synths swirl around Pedrum's voice uttering hazy phrases. It's less Autobahn and more 405 south at rush hour. The thick, rolling drums of Rousseau's Lament are fueled by an almost noir sax take, punctuated by a tumbling guitar melody. True to its title, we find the artist moving from impressionism into his brutalist phase- modular pieces are stacked together into something that is at once concrete and fluid. 
Yuletide Variations continues this theme. A dark and pensive sax melody sits atop sizzling synths while a funeral march-like rhythm simmers beneath. Album closer Bermuda Story– an ode to the Eagle Rock house where much of the album was recorded- caps off this journey with an optimistic yet wistful melody of vibraphone and bells playing over spoken word of mostly hollow affirmations. Robert Ashley meets the Stones. Wordless, occasionally off-key vocalizing lends an unsettling feeling- adding to the general vibe of toxic positivity. A voice jubilantly declares "the possibilities are endless" and by the end of the album one might feel coerced to agree.
This spirit of endless potential carries over to the release as well, with Pedrum deciding the best approach would be to release it himself under the Grape Street Inc. banner. Giving himself full control over the process was liberating, as this meant he could plan singles and a release date without having to work around a label's busy schedule. It also opens doors to more interesting possibilities, such as the creation of a zine which will be included with the LP, as well as the potential to release music by other friends in the future.
Loss For Words is a monument not only to self expression in its purest form, but to the process itself and an artist's ability to lose themselves in it. It will be available on vinyl with artwork by Robbie Simon and on all streaming platforms July 28th via Grape Street Inc. 
-Frank Maston