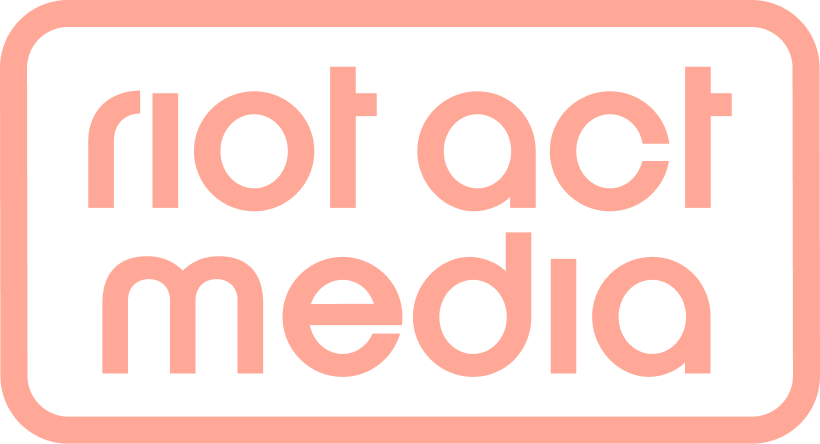 Artist
---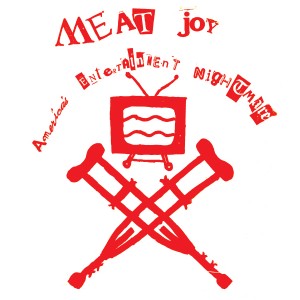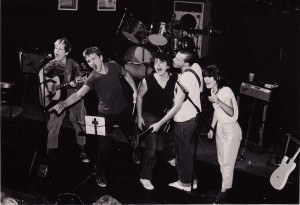 IMAGES: To download, click above. Photo credit to Pat Blashill.
MEAT JOY
"MEAT JOY were the DIY jewel of the Austin weirdo punk scene of the early 80's—essential, uncategorizable, and entirely insane." -Steve Shelley, SONIC YOUTH (US, 2022)
"MEAT JOY's stinging, springy assault on sexual warfare has to be heard to be believed; here it's the attitude which sounds 'hard'… all of it's fascinatingly weird." -Cynthia Rose, NEW MUSIC EXPRESS (UK, 1984)
"MEAT JOY burst through the brick wall of punk conventions." -David A. Ensminger, PUNK WOMEN (US, 2021)
"MEAT JOY makes pigeonholing virtually impossible… as unpolished as they are inspired… never less than fascinating." -MATTER (US, 1985)
MEAT JOY formed in late 1982 amidst the vibrant Austin, TX post-punk music scene. Its core members were Mellissa (Cobb) DeMille, Tim Mateer, John (Perkins) Hawkes, Gretchen Phillips, and Teresa Taylor (aka Teresa Nervosa).
In April, 1983, Meat Joy played the Houston leg of the "Rock Against Reagan" tour headlined by the Crucifucks. That autumn, Taylor left to join the Butthole Surfers. Jamie Spidle joined the band in November, cementing its permanent lineup. In the coming months Meat Joy played shows with The Meat Puppets, Husker Du, The Dicks, The Mydolls, and The Big Boys.
Meat Joy recorded and released an album in 1984. The LP featured eight different front covers, designed and silkscreened by the band. The back covers were each individually hand decorated by Meat Joy and friends. The record was distributed by Rough Trade and Dutch East India, and received critical praise internationally. The first run quickly sold out, as did the second. Today they're collector's items and command exorbitant prices. The band was also featured on two compilation LPs, "Metal Moo Cow" and "Bands On The Block" alongside Scratch Acid and a host of Texas bands.
Meat Joy toured the Midwest in the summer of 1984, playing shows with CH3, Sun City Girls, Jodie Foster's Army, Tales Of Terror, and many others.
The group was voted "Best Avant-Garde/Experimental Band" in the 1984-85 Austin Chronicle Music Poll. They also ranked in many other categories. In an article summing up that year's poll the Chronicle noted that "…and, yes, Meat Joy really DOES play avant-garde new wave folk-punk." The Chronicle Poll and the award show that followed laid the groundwork for what would become the SXSW Music Festival.
Meat Joy was difficult to categorize. They were a leaderless collective. Often improvisational, they moved fluidly among many genres seeking joy and truth. Their sound was alternately queer and straight, dark and funny, heartfelt and biting. Loud soft fast slow beautiful ugly music, sometimes all in the same song.
Meat Joy played their last show at Austin's Continental Club in April, 1985.
Meat Joy is forever:
MELLISSA (COBB) DeMILLE is an 8th grade dropout with a PhD from Berkeley. In between she was
a well-known singer/songwriter in the Austin music scene. "For me, creativity springs from the connection of disparate ideas—Meat Joy mastered that."
TIM MATEER has been practicing curiosity in Austin, Texas for over 40 years. He's a storyteller that's a little obsessive about mail art and axe throwing. "The music and art scene in Austin in the 80's was filled with a generative and expansive energy."
JOHN (PERKINS) HAWKES is an award-winning actor and musician. His songs have been featured in many films and tv shows. "Meat Joy remains the most freeing creative experience I have ever been a part of."
GRETCHEN PHILLIPS has played in bands ranging from the lezzie rock of Two Nice Girls to the drone country of Pico Farad, with improv disco, Ren Fest ballads and gospel along the way. "My mother always said that the purpose of life is the 'struggle to unite the sexes'. Meat Joy is the most satisfying manifestation of that 'struggle' I have ever encountered."
JAMIE SPIDLE has continued to play drums with various groups including Nice Strong Arm (Austin), Star Pimp (SF), Cowboy Nation (LA, with Chip and Tony Kinman), and currently plays with the LA band Songs By Thom. "What I love about Meat Joy is that the band provides an open-minded, welcoming environment for its members' creative potentials to easily manifest. We utilize a longing to follow what feels right, disregarding convention and decorum. This approach often allows us to find a recipe for magic."