Lightning Bug is the recording project of New York's Audrey Kang along with friends Kevin Copeland and Logan Miley. A long time resident of New York City, Audrey pens songs spanning both genres and moods. Held together by an emotional through line of lyrical self-reflection, everything from arrestingly beautiful lo-fi pop to raucously fuzzy shoegaze can and does find a home in Lightning Bug's music.
Floaters, Lightning Bug's debut full-length, was released in 2015. Kept to the confines of Bandcamp and Soundcloud, the album was largely an anonymous release, doing little to reveal the identity of those behind the project. Floaters became a warmly loved internet gem, only on the radar for those lucky enough to stumble across it. An unexpected spot on NME's Best Debut Albums of 2015 shed newfound light on Lightning Bug and led to a string of shows in the UK. After a more than two year hiatus from recorded music, Lightning Bug re-emerged in 2017 with the 4-song EP entitled the torment of love. A similarly low-profile release, the deeply intimate collection of songs cemented Audrey as a singular songwriter adept in gentle worldbuilding and soaring catharsis.
Now, Lightning Bug has taken a step from behind the curtain to deliver their sophomore full-length October Song, out September 6th via Marbled Arm Records. Written over a four year period between New York and a stay in Stockholm, the album explores the constant cycle of tension and release involved with developing self-trust, coping with both cherished and difficult memories, and forming a sense of who one is and ought to be in this world. Moving through sparse folk, rapturous guitar-heavy rock, and quaint electronic experiments, October Song is at once transcendent and contemplative.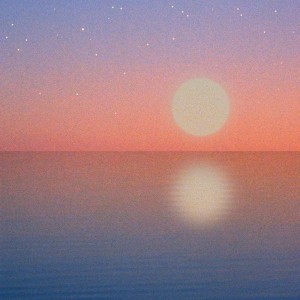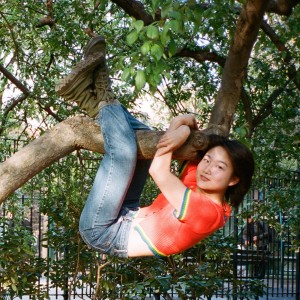 IMAGES: To download, click above. Photo credit: Charlie Rivera.
SINGLES:
"October Song, pt. ii"
LINKS: