Trillium Killer is the third album by Foxes in Fiction, project of Warren Hildebrand – who is a Toronto-born musician and producer living in New York City. He also founded the celebrated homespun record label Orchid Tapes, responsible for notable early-career releases from (Sandy) Alex G and Soccer Mommy.
Trillium Killer will be released Oct 18 via Orchid Tapes.
—
Recorded between 2017 and 2019 in Hidebrand's home recording studio Trillium Killer represents a clear and marked step forward in Foxes in Fiction's sound, songwriting technique and conceptual scope. Softly dazzling soundscapes are laid beneath bright and often-manipulated vocals to emulate a number of different perspectives and identities, despite Hildebrand being the record's only vocalist. Orchestral strings and electronic bass weave in and out juxtaposed with lo-fi elements like drum machines and cassette samples demonstrating a keen ability in finding a common ground between a range of disparate production ideas and styles.
Hildebrand has previously described their music as 'healing music', and while this idea is still present in the DNA of these songs the lyrics betray a darker side to the process of understanding trauma. With repeated allusion to medication, internal struggles with self-destruction, confusion surrounding queer intimacy and sexuality and making sense of fractured identity, Trillium Killer is an ambitious work dedicated to living a life that is losing control and what people do when they find themselves there.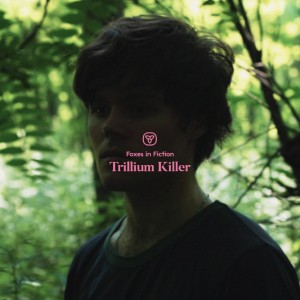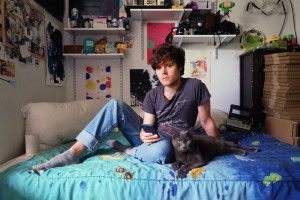 IMAGES: To download, click above. Photo credit: Warren Hildebrand (self-portrait)
SINGLES:
"Antibody"
"Rush to Spark"
LINKS:
Orchid Tapes
Facebook
Bandcamp
Website
Instagram
Twitter