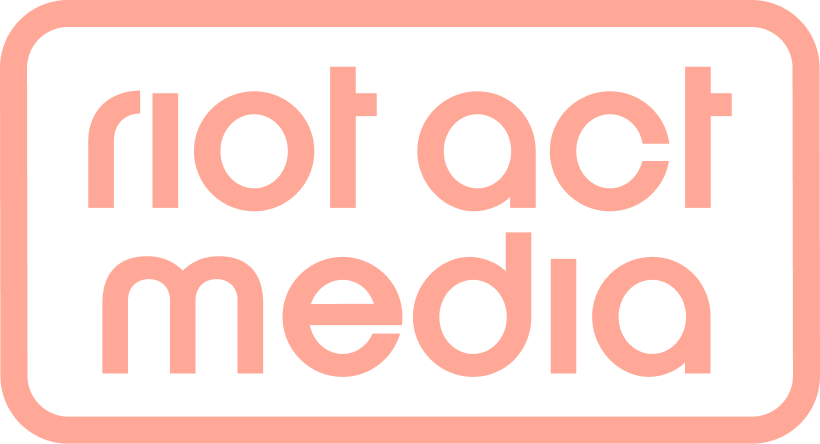 Artist
---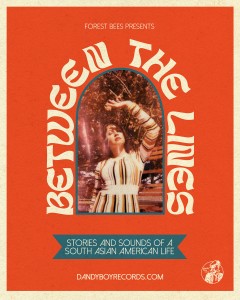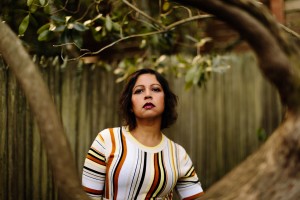 IMAGES: To download, click above. Photo credit to Colleen Eversman.
Forest Bees
Dandy Boy Records
Between the Lines is the second album from Bay Area-based Forest Bees, the solo project of Sheetal Singh, formerly of the Elektra and Jetset Records shoegaze band, The Stratford 4. The album explores the effect of racial categories on our lives and, as the title suggests, the position of Asian Americans within those categories and how we might be able to transcend them. It asks the question, stated by writer Thomas Chaterton Williiams: "To what extent are the things that happen to us predetermined by our identity categories, and to what extent is that just the blues of being alive?"
Sheetal also runs a social innovation lab focused on supporting the families of children from birth to five and is a writer. She will have two essays published in Spring of 2023 in the literary journals Interim: a journal of contemporary poetry and poetics and We'll Never Have Paris. She is also working on her first novel, The Vacant Night Sky, a coming of age indie rock love story.
Mixed and produced by Maryam Qudus at Best House, Berkley, CA. Vocals on tracks 3 and 4 recorded by Monte Vallier at Ruminator Audio in San Francisco. All tracks mastered by Amy Dragon, except tracks 3 and 4 mastered by Heba Kadry.
"Plush, 4AD-evocative soundscapes." – SF Examiner