DAGR is the LA production duo of Ceci G and Veronica Jane. Their collaboration slinks between the realms of dance & hip hop, scraping at the walls of pop. Their self-titled debut album, DAGR, blurs & breaks apart around pop: never quite distilling, beautifully distorted, always interrupting. DAGR's debut album features Bali Baby, Warhol SS, Uffie, Dizzy Fae, Jerome Farah, Prison Religion, Suzi Wu, Hawa, & Cecile Believe. These are beat-driven glitchy tracks for night driving past the after party & into the hills.
The debut DAGR album is a collaboration between Ceci G, Veronica Jane, and their favorite artists from around the world in the twisted 2020s. It's freaky, fast, and fucked up, just how they like it. The self-titled album travels through a kaleidoscope of genres drenched with an artillery of color and crunch. Take a chance on love with the death dance that is DAGR.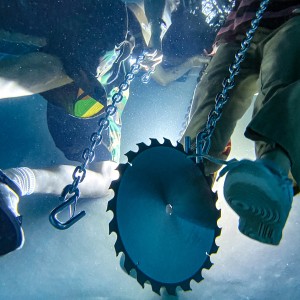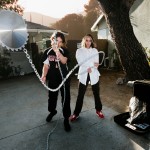 IMAGES: To download, click above. Photo credit to Ariel Fish.
LINKS:
Twitter
Facebook
Instagram
Soundcloud
Spotify