A slow and luscious turn toward wall-of-sound, "You Said" announces the return of Bosque Brown. The song has traveled some distance to meet us. It's the first song Mara Lee Miller ever wrote, more than two decades ago, before Damien Jurado found in her "the heartache of Kitty Wells and the lonesome howl of Robert Johnson," before she was married at 21 years old in rural Texas. Sparse arrangements on those first releases bowed to the singer. Lush new sonics enthrone the voice of a songwriter on "You Said." Jeremy Buller (synths, guitar, production) treats her vocals like Robin Guthrie and Simon Raymonde treated Elizabeth Fraser's for Cocteau Twins, coating them in metallics and warping the air around each melody with precarious noise. Here Miller returns to herself after a long interruption.
We meet two artists again and for the first time: Jeremy Buller (Sophia Duccini, Sarah Jaffe), the sought after multi-instrumentalist now devoted to greater sonic engineering, and Miller, who's heard her songs anew in films like David Lowery's The Old Man and the Gun and laid down the burden of other people's secrets.
Co-producer and engineer Alex Bhore (ex-This Will Destroy You, Halo Infinite) completed Bosque Brown's vision for the arrangements on "You Said" and a forthcoming EP.
Miller's songs have been fiercely protected and quietly celebrated since 2005. Bosque Brown's first release evoked starlit roads and shadowy churches of rural Texas. When the four-tracked demo that prefaced Bosque Brown Plays Mara Lee Miller caught the attention of Burnt Toast Vinyl, performance was not Miller's focus. A band formed in service of the first record and Miller's seriousness about privacy and process. Miller's then-husband, her sister, and two friends became Bosque Brown. One of those friends was Buller, then an unknown guitarist whose reverence for Miller's songs could be felt in the room. He went on to collaborate with Claire Morales, Quilts, OK Sweetheart and other artists whose work was clarified in his gentle, careful ear as a producer and collaborator.
Bosque Brown had one more release on Burnt Toast Vinyl, Baby, and the self-released Us and Little Sea crystallized a partnership between Buller and Miller. Together they have developed a sonic language that carries lifetimes since they met.
— Lyndsay Knecht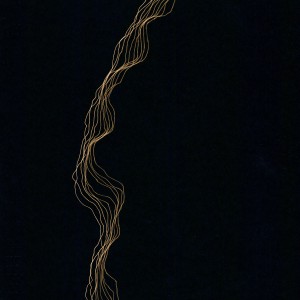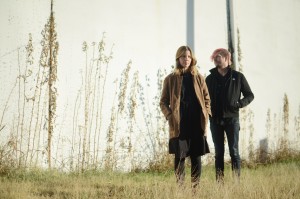 IMAGES: To download, click above. Photo credit to Sarah Lassen
LINKS:
"You Said" Lyric Video
Website
Bandcamp
Instagram
Twitter