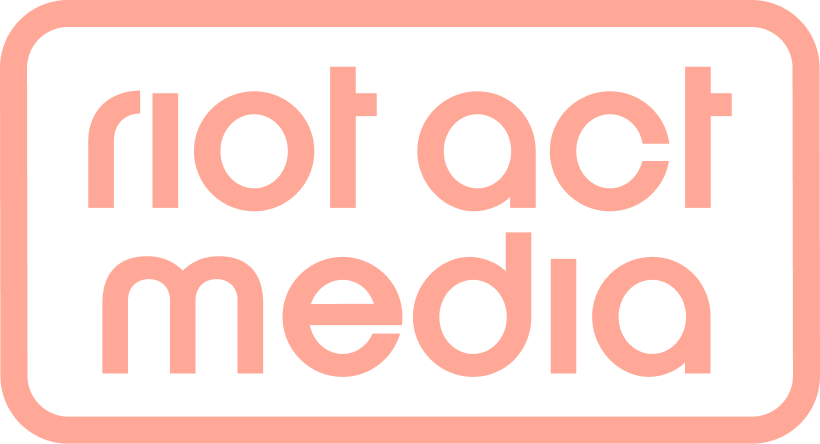 Artist
---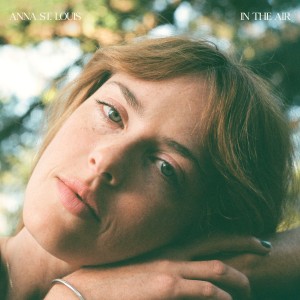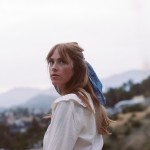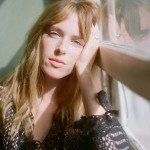 IMAGES: To download, click above. Photo credit to Brinkley Capriola.
ANNA ST. LOUIS
Woodsist
Born of a thousand nights lost in a surrender to stillness and contemplation, In The Air is Anna St. Louis' second full length album and her most considered work yet.
St. Louis' debut If Only There Was a River seemed to emerge fully formed out of the recesses of her mind; a gritty, mesmerizing affair, filled with jagged edges and ghostly apparitions. The type of record that announces a new voice; one haunted by what has come before.
But this time, St. Louis is no longer concerned with what could have been and sets her sights to exploring what could be.
It's an outlook on the world that was formed when her immediate one was small. The intervening years since her last album found St. Louis in a small one-bedroom cabin in the middle of the woods of upstate New York with a new love and time to think of what she wanted to express with her music. For weeks on end, the only trips she took were to and from her job as the front desk clerk at a nearby hotel. The previous years she had spent on tour and performing constantly in the venues of Los Angeles felt like they had occurred in another lifetime.
"It really compelled me to surrender to the unknown," she says.
And in this surrender, she found liberation. St. Louis is more self-assured, open-hearted and ready to say what she wants.
St. Louis describes the writing period as one of a slow harvest; a fertile time but one that required a newfound patience. Instead of documenting her first thoughts, she spent more time with each song, going deeper with the themes and ideas she wanted to express.
This slower approach also guided the sonic textures of the album. Working with producer Jarvis Taveniere (Purple Mountains, Woods) in two extended recording sessions in Los Angeles in 2021, St. Louis used the studio in a previously unexplored way, opening up her songs to more experimentation featuring brighter tones and a more orchestral sound to accompany her new perspective. To that end, she was aided by a cast of friends and collaborators including Jess Williamson, Kacey Johansing, Oliver Hill (Kevin Morby, Vagabon) on strings, Alex Fischel (Spoon) on piano, Josh Adams on drums (Bedouine, Tim Heidecker) and Keven Lareau (Cut Worms, Hand Habits).
In the Air has the sound of a joyous consideration of the present moment; a quiet morning revealing a new snowfall outside, steam coming from the kettle, just before it whistles, St. Louis with her guitar, staring out the window, with a few free hours before work. She's reflecting on the scene in front of her, imagining the times yet to come. You can hear it; she's a long way from the noisy bars of Los Angeles, the rigors of the road. As she intones in "Rest": "You spend your whole life believing in the chase. And then you realize that being somewhere doesn't matter like it used to." She doesn't need a river to carry her anymore.
She's in the air.
Justin Sullivan, 2023