Bile and Bone is the new album from songwriter al Riggs and guitar annihilator Lauren Francis.
Two years in the making, and in between countless side-projects, singles, side-albums, and a premiere at Hopscotch Music Festival 2019, Al and Lauren recorded this nine-song album in two different New York apartments, an apartment in Durham, a house on the other side of Durham, and additional recording in yet another house on yet another side of Durham.

Produced by Francis and mixed/mastered by Alli Rogers (recently an engineer on Bon Iver's "i,i"), Bile and Bone is a culmination of familiar themes and tropes in Riggs' songwriting (horror movie monsters, queer politics, puns) taffy-pulled into a widescreen format by Francis' production and arrangement. Swaths of strings and electric piano are cut through by chunky acoustic guitar that sometimes teeters on the intrusive. Flirtations with soft rock ("Werewolf") motorik pop ("Boyfriend Jacket") and Eno-esque ambient balladry ("Apex Twin") sit snugly against the ghosts of Fahey ("Dying Bedmaker Variations") and the dust-clogged remnants of a pawnshop ("Love Is An Old Bullet").

The title track is a shuffling climax of held-back fury, summarizing the overall air of the album with volatile lyricism ("I should not be in a place/where I am on my knees each night/praying for my leaders/to be shot down on sight") with classic pop harmonies provided by Rook Grubbs (Vaughn Aed).
The end result is a patchwork of beauty with claw marks. Possibly cat, possibly wolf-person, definitely lovely. 
"At the very end of the opening track, a sound is heard, a warped deviation, and you might, for a moment, think that it was Satan. Not the Satan our parents' parents rejected in recordings, but rather a new, much improved Satan 2.0, leading by example of sensitivity and risky business, no longer mutually exclusive. Do not fear it. Give in and go forth and enjoy."
-Adam Schatz (Landlady, expert on Satans)

"It is their best and most compelling record yet, Riggs singing songs about self-realization during a moment that badly wants to beat you into preordered shapes, delivered with both tenderness and intensity over matching acoustic picking. A work of clarity and reckoning, it is the album that Riggs has been building toward for this busy past half-decade."
-Grayson Haver Currin (Pitchfork, NPR, makes his own mayo)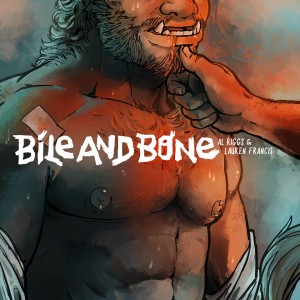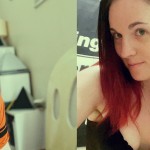 IMAGES: To download, click above courtesy of the artists.
LINKS:
Bandcamp
Twitter
Facebook
Instagram