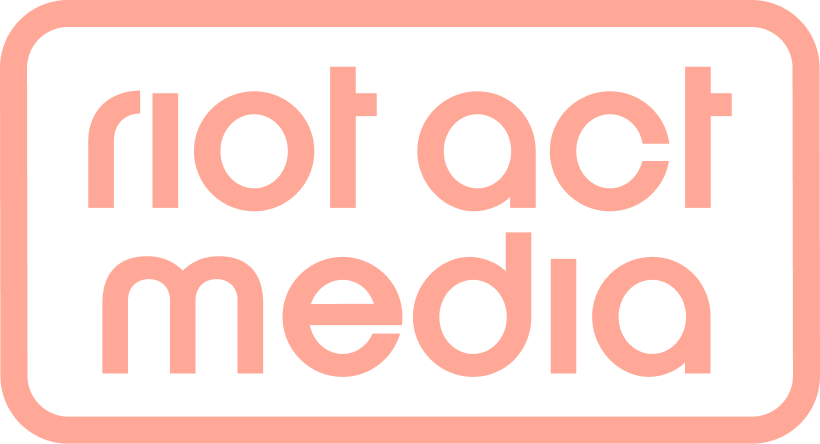 Artist
---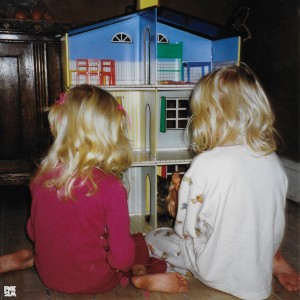 IMAGES: To download, click above. Credit to Ebba G Ågren
7EBRA
PNKSLM
In a world of endless, bottomless content, to find something that stands out from the crowd is a rare thing. But it's something that 7ebra manage without breaking a sweat. Based in Malmö, twin sisters Inez and Ella Johansson deal in sparkling indie-rock that's pretty without being soft, sweet without losing its edge and catchy without being cheap. With Inez on guitar and vocals and Ella on keys, organ and Mellotron, their minimal set-up makes a virtue of simplicity – with a sliver of guitar fuzz, and organ lines snaking around stark, striking vocals, augmented by shivering harmonies, they don't need a lot to make music that's colourful, kaleidoscopic, and effortlessly original.
7ebra debuted in 2022 with the double-single "I Have A Lot To Say"/ "If I Ask Her", two helpings of psych-tinged, street-smart rock and roll, and the music scene around them wasn't slow to notice. They opened for the Future Islands and the Dandy Warhols, were picked out by Apple Music's Matt Wilkinson as a Hidden Gem of 2022 and were booked for prestigious performances at End of The Road, SXSW, and Eurosonic. With a packed schedule of shows across Europe and the UK already  planned for 2023, their world looks set to get a lot bigger – something that their debut album Bird Hour makes certain. The record is a warm, elegant introduction to the sound 7ebra have crafted. The songs are full of personality and character, but also retain a little bit of enigma, a sense of keeping something secret to themselves. To unwrap that elusiveness is a daunting task, but one the listener can't resist leaping into.
Ella and Inez's parents played in bands as they were growing up, so picking up music was a natural thing for them. The origins of 7ebra start with Inez whiling away the hours playing guitar in her bedroom. "I learned by playing covers by myself in my room", she says. "Ella didn't do that as much, but we sometimes played and sang together, country songs". Eventually she would start writing her own. Ella wasn't involved originally ("we did play together a few times", she says, "and it just went to shit [laughs]. We fought a lot"), and Inez was originally reluctant: "I was a bit unsure whether I wanted to be in a band with my sister. Because you get clumped together all the time, when you're twins". But Ella was keen to join, and eventually persuaded Inez to let her join for a show. It went – so well that producer Tore Johansson (The Cardigans, Franz Ferdinand), saw it and asked if they'd like to record with him. That changed things, says Ella: "It made us think there might be something in this music". As a duo, 7ebra were in flight. "In the end, it's kind of a nice thing too [being sisters in a band]", Inez says. "It doesn't bother me anymore. It just made sense to play together".
On the album that they eventually came up with, the talent that caught Johansson's eye is immediately obvious. Opener "Secretly Bad" has a way of walking along your nerves, an eerie echo of a hymn in Inez's vocal backed by a swirl of woozy blend of guitars and organ. That's followed up by "I Like To Pretend", an easily charming song that has a sleepy brightness about it, like morning sunlight breaking through a window. They take a couple of different genres for a whirl on Bird Hour – they're tense and snappy on "If I Ask Her", breezy and cocky on "Lighter Better", and there's even a couple of droplets of blues and folk in the mix, in the raw intensity of the emotions in the slower songs, the vulnerability and aching of songs like "Lean" and "Stripey Horsey". The record has a way of sweeping you along in its mood and tones, fuelled in part by the band's use of repetition, sometimes fast and fevered, sometimes crawling and hypnotic. The duo's musical input blends perfectly, with Inez's guitar and vocals forming the core, and Ella drawing in the detail with keys, organ, and harmonies, to really bring out the vivid nature of the songs. Indie rock that's melodic and sweet, but with enough shadow mixed in to make it really compelling.
On Bird Hour, what strikes you first about 7ebra's sound is how fully formed it is, how much they've carved out their own sonic territory, perfected by trial and error in the studio with Johansson. "Tore wanted us to try everything possible", says Ella. "We had moments where things weren't working. But that was necessary in order to find the good stuff". 7ebra's signature might be found in the deft way they deal with emotion – unafraid of being open, but a little too clever to make things too clear cut: "You can't take yourself that seriously. It's too emotional to take it seriously, to start hating yourself. But at the same time, it is quite serious", says Ella. Another trademark is the simplicity – a 7ebra song has just enough to make it work, and nothing more. "I think it was important for me that our voices were at the centre of the songs", says Inez, "that all the little melodies have their place, and don't get overwhelmed. With lyrics, I sometimes come up with something, and just feel 'there's no need to add more to this'. Sometimes a line works by itself. You don't have to add a bunch of lyrics". Finally, the album's themes are ones that will resonate with most people that have set foot on this planet. "I guess it's about trying to understand yourself, in relation to others. Just life. 'Why am I not good at this, why is this thing happening to me, why is this thing so hard, why am I so stupid?'", laughs Ella.
7ebra haven't been around for very long – but a handful of songs and their fizzing live shows have stirred up the biggest buzz in Scandinavian music in quite a while. Their debut album justifies it all. It showcases the magic they're capable of conjuring up, and hints at even more to come in the future. But from where they are right now, they've made something very special. Bird Hour takes all that promise and turns it into something concrete, in the form of one of the year's best rock debuts.