Try as you might, first crushes and first loves are the ones you can't shake, even decades later. There's something about that first release of chemicals to the brain, giving you a glow you've never felt before. And really, who wouldn't want to strive to bring that sensation back again?
Short of setting up a dating service, we might have just the thing to help bring that flush back to your cheeks and a spring back to your step: the new EP,Stay Inside, from You Me & Us. This power-pop/shoegaze trio — featuring Carlee Hendrix on vocals and guitars, Alyssa Midcalf on bass, and Ignacio Caniza on drums — from the heart of Palm Springs, California provides straight shots of fuzz pedal driven endorphins with a chaser of Hendrix's sugar sweet vocals.
The five songs on Stay Inside have the scintillating rush of a new romance, true, but they also carry that delicious yearning for long-lost lovers ("I remember that night/like it was last night/the lines on your face/and the light in your eyes," she sings on "Warm & Dry") and a still burning passion for a current paramour ("We'll watch our freckles fade/we'll start growing old/and tired/and waste away," from "Freckles").
Says Hendrix, "I love sunny pop songs, simple chord progressions, and easy melodies. But lyrically I like there to be strangeness. It's a modern take on nostalgic pop."
This combination of strange and sweet is striking a chord for all who encounter it. Chuck P, one of KCRW's best-known DJs, likens their work to the first time he heard The Breeders: "Crushworthy vocals and immediate tunes wrapped in bedroom pop perfection." Too, the band was invited this year to take the stage at Coachella and perform during the annual insanity that is SXSW.
But enough talk… just press play and let the shimmering sound of Stay Inside's honey-tinged songs wash into your ears.
You Me & Us' Stay Inside is out on June 25, 2013 and catch the band out on the road all of July around the U.S.!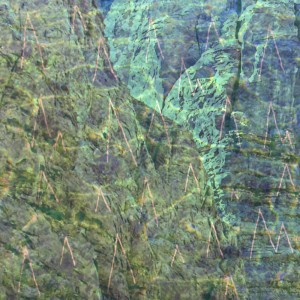 Photo Credit: Kyle Hendrix
IMAGES: To download, click above.
MP3:
LINKS: