Captured in one take with no overdubs, this record recalls Reagan-era sentiments that seem as prescient as they are punk. Music made up on the spot and improvised with an inspired vigor that lets the humor and insight shine through. Wckr Spgt, joined here by punk rock revolutionary Don Bolles on drums, poke fun at politics ("Voting is False", "Government (Boo!)", "Realpolitik"), social/sexual systems ("Tantric Sex", "Home Taping", "Welcome to the Club"), and the military-industrial complex ("Zero World", "(You've Got) A Lot of MIRV", "Communist"). Recorded in the Los Angeles studio of the legendary Paul Roessler and produced by LA icon Geza X, Dense Pack delivers 20 tracks that are concise, chaotic, and full of energy – useful as either the source of retrospective contemplation or the soundtrack to the next revolution.
Dave Carpenter: Bass / Joel Huschle: Vocals / Mark Givens: Guitar / Don Bolles: Drums
* 1st pressing features hand-screened covers and splattered red & black vinyl
* 20 punk rock songs featuring Wckr Spgt with Don Bolles of The Germs on drums
* Recorded by Paul Roessler at Kitten Robot, Los Angeles
* Produced by Geza X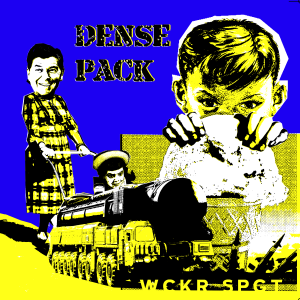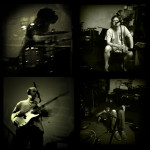 IMAGES: To download, click above.
LINKS:
Website
Facebook
Bandcamp
Twitter
Soundcloud
iTunes
Spotify