As the tides of the ocean draw their power from the moon above, the music of Triptides is fueled by the mind-bending inspiration and wide-ranging creative talents of Glenn Brigman (vocals and guitar), Josh Menashe (guitar and vocals), Dylan Sizemore (bass guitar) and Shaughnessy Starr (drums).
The trip began in the bohemian basements of Bloomington, Indiana in 2010, where Glenn and Josh shared ideas and influences before evolving to craft a complex yet cohesive range of lush, "psychedelic beach-pop" sounds. Two EPs and four LPs later (including the acclaimed Azur in 2015), Triptides are now an essential element of the Los Angeles psych scene (Levitation Room, The Creation Factory etc.), where they are preparing to launch their newest album, Afterglow.
Inspired by the spirit of '60s and '70s West Coast pop and psychedelia, as well as legendary albums ranging from The Piper at the Gates of Dawn to The Notorious Byrd Brothers, Afterglow will be released the 23rd of june 2017 on French label Requiem Pour Un Twister and supported with a full European and North American tour. It's a mind-blowing effort, maybe their best to date, sunshine, vibrant and ambitious. On Afterglow, Triptides music ranges from jangly psychedelic anthems (Invitation, Throne of Stars…) to sophisticated and delicate pop songs (Gone for a While, Moonbeams), always elegant and gracious.
Discography :
[LP] Psychic Summer (Self-Edited – USA – 2011)
[LP] Sun Pavilion (Stroll On – UK – 2012)
[LP] Predictions (Stroll On – UK – 2013)
[LP] Azur (Requiem Pour Un Twister – FR – 2015)
[LP] Afterglow (Requiem Pour Un Twister – FR – 2017)
RIYL : Real Estate, Byrds, Cleaners from Venus, Todd Rundgren, Mild High Club, Temples, The Tyde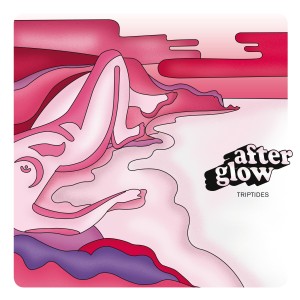 IMAGES: To download, click above. 1-6 by Gabriel Fernandez. 7 & 8 by  Nicole Smith.
LINKS: