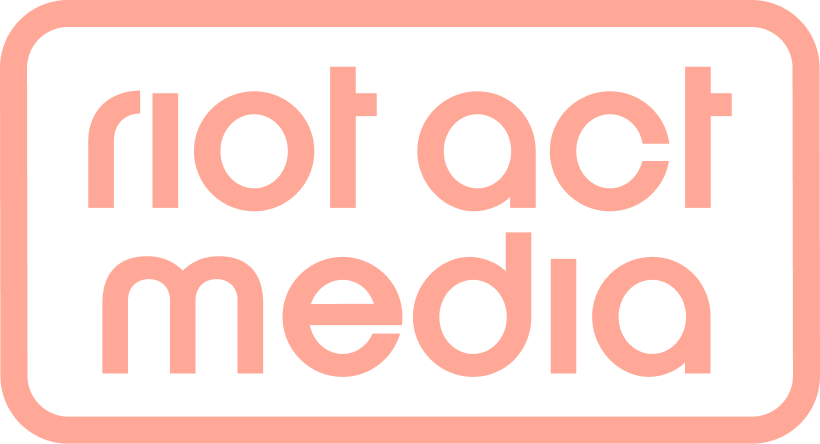 Artist
---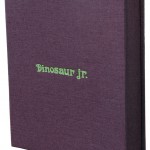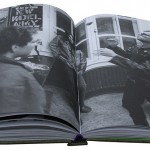 IMAGES: To download, click above.
LINKS:
The Dinosaur Jr. Book
Dinosaur Jr. roared out of Amherst, Mass in 1984 on a sonic wave of immense proportions. From their earliest days playing at Max's and CBGB's, Dinosaur created a noise that took your breath away, and burned tunes into your subconscious that stayed there.
Sonic Youth fell in love with Dinosaur (it was mutual), and took them out on tour to introduce J, Lou and Murph to their world. Soon the mighty trio signed to their dream label, SST, and released the groundbreaking and now legendary album You're Living All Over Me.
Since then they've split up one and a half times, influenced everyone from Pixies and Nirvana, Teenage Fanclub to Iggy Pop and released ten studio albums. They continue to tour the world playing their unique blend of ear-bleeding country music, bringing a smile to freak scenesters everywhere.
This is their story, told in all its weirdness and warped beauty by the people who were there.
Dinosaur Jr. by Dinosaur Jr. is the first official book to tell the story of the band, by the band. It is big and filled with hundreds of rare and unseen images, including pics from the band's families, friends, and photographers who have been around since even before Deep Wound and Mogo. There's a ton of fantastic visual ephemera, including whacked pics of Lou and Murph as kids, J with short hair and High School yearbook poses (guess who was voted 'Most Optimistic'?).
The text of Dinosaur Jr. by Dinosaur Jr. is made up of new interviews, exclusive to the book with J, Lou, and Murph candidly telling their side of the Dinosaur story. Former members Mike Johnson and George Berz, long-time friends of the band Megan Jasper, Jens Jurgensen, and Jon Fetler (AKA Jonny Vegas AKA Swinging Jonny) also chip in with mind-boggling contributions. They've all known the band for decades and saw Dinosaur grow from small town hardcore band to World-famous Rock legends (making J the fifth best guitarist in the world, according to Spin mag). It all adds up to a frank, funny, revealing and totally psyched biography of one of rock's most important, influential and loudest bands. Check the new exclusive interview videos on the book website for more info.
Only available at dinosaurjrbook.com
The Signature Edition
• Limited edition of 500 hand-numbered sets
• Each set signed by J, Lou and Murph
• Includes two limited edition fine art prints, one by J and one by Maura Jasper, each
hand-numbered to match the book
• Presented in a clamshell box covered in purple cloth with foil detailing
• Volume 1 is a signed, numbered, limited edition of the Classic Edition book
• Volume 2 is a 112-page, hardback facsimile edition of tour diaries written in 1987 and 1988 by close friend and 'worst roadie in the world', Jon Fetler. Not only did he keep a brilliant, revealing, and hugely entertaining diary while on tour with Dinosaur, but he also took loads of candid, behind the scenes photographs, over 80 of which are included here, virtually all unseen.
The Classic Edition
• Limited to just 2,500 copies
• A large format, 216-page full-colour hardback, printed on heavy-weight art paper
• Over 130 rare and unseen images
• The cover features exclusive artwork by Marq Spusta
• Wrapped in olive green cloth with foil detailing