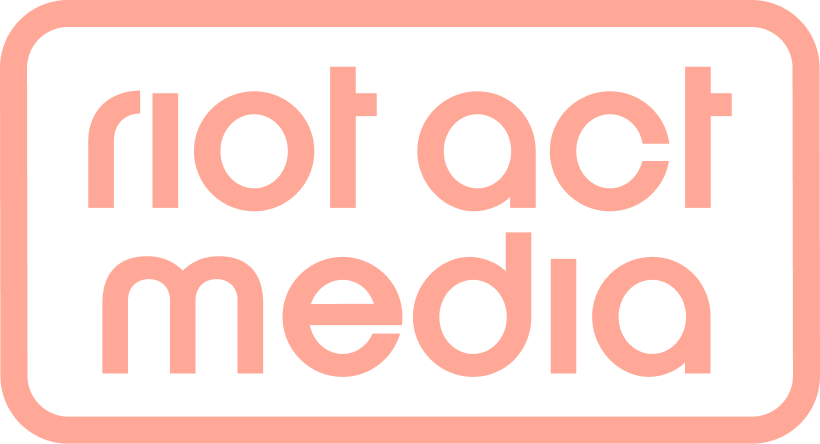 Artist
---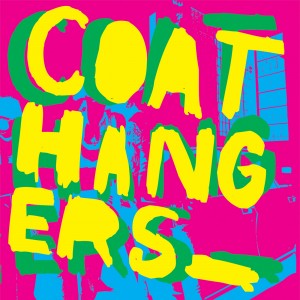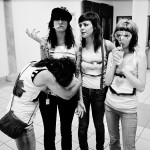 IMAGES: To download, click above. Photo credit to: Ryan Russell
LINKS:
Website
Suicide Squeeze
Facebook
Twitter
Instagram
Bandcamp
The Coathangers
Suicide Squeeze
Fourteen years ago, four young Atlanta women picked up instruments without any prior musical experience or lofty aspirations and decided that they were going to start a band so that they could play a friend's party. The house-show led to more shows around town, and the fiery live sets of this feisty new band known as The Coathangers begat a self-titled album. Recorded during a single graveyard shift at a local studio and mixed the following night, The Coathangers was a raw, rowdy, and revelrous affair. What it lacked in polish it made up for in its undeniable energy and charisma. "We didn't think anyone was going to listen to it," says vocalist/guitarist Julia Kugel. "We knew our friends in Atlanta would get it, but we didn't think it was going to go anywhere. We were just excited to make a record." Little did Kugel or her bandmates—vocalist/drummer Stephanie Luke, bassist/vocalist Meredith Franco, and keyboardist Candice Jones—know that their scrappy house show-anthems would catch on, prompting years of international tours, a slew of excellent LPs and singles, and, eventually, a deluxe re-mastered version of their boisterous, long out-of-print debut, The Coathangers.
The first thing the listener hears when the needle drops on The Coathangers is a sample of a man's voice asking "Why this record? Why should you listen to a full-scale discussion of the magic of thinking big?" Given the band's modest initial aspirations, the soundbite was obviously tongue-in-cheek, and yet given the triumphs and accolades bestowed upon the band in the thirteen years since the album's initial release, there is something a little prescient in that opening statement. Revisiting the album in hindsight, it's surprising to hear both how little has changed and how much The Coathangers have grown. On the one hand, the band has always been multi-faceted, able to switch from their rousing rockers like album opener "Tonya Harding" to caustic no-wave scorchers like "Don't Touch My Shit!" to Americana-tinged pop songs like "Buckhead Betty." This diversity stems from having multiple songwriters in the band who each brought their own tastes and styles to the group. "It's cool too to see how genre-fluid we've always been," Kugel says. "We got labeled as punk, and that was cool because that set us up as being against something, going against the grain. But it's always been a weird dynamic of different tastes, and it still ultimately comes across as a bunch of girls having fun."
Fun is key. While the mash-up of approaches continues to be a part of the band's repertoire, there is a reckless abandon and irreverence to The Coathangers that was dialed back on subsequent albums. That brings us back to the initial question posed on the album: why this record? If The Coathangers have evolved into more nuanced sounds and sophisticated lyrical commentary, why dust off and revisit the fledgling anthems of their youth? The answer is simple. We live in difficult times, and there is a spontaneity and carefree spirit on The Coathangers that is as invigorating and inspiring now as it was thirteen years ago. The band may have merely been a vehicle for having a good time, but in the process of making music they also made a space for friendship and laughter, created an environment for people to be free and independent, and helped foster a sense of community in the Atlanta music scene.
"We were just brash and making fun of things," Kugel says. "We weren't thinking about lyrics. We weren't thinking about the industry. There was no thought about 'making it' or how people were gonna perceive it." Consequently, the album was treated more as a private conversation between friends, full of various in-jokes and frivolities that reflected the group's insular audience and casual approach. "With this band I've felt like we have to speak for all woman-kind and as the records went on it became more and more at the forefront, but with the first record it was more like 'ugh, these fuckin' haters!' It's stuff we thought was hilarious and that felt really good to say because we felt safe. We didn't think anyone was going to listen to it." This was The Coathangers at their most spontaneous and unfiltered. From the deliciously fractured kiss-off garage rocker "Shut the Fuck Up" to the jubilantly nasty "Nestle in My Boobies," there's a wild, untamed heart at the center of every track on the album. It's a record that celebrates being young, independent, and full of life.
Ultimately, the eponymous debut album by The Coathangers is a whirlwind ride of a band at the most frenzied, celebratory, and free moment of their existence. As a standalone record, it's a brash and bawdy rocker sure to please anyone who likes their rock n' roll sweaty and messy. As a piece in the band's legacy, it's an exhilarating reminder of the band's youthful carefree beginnings. Suicide Squeeze Records is proud to offer up the deluxe version of The Coathangers to the world on December 4th, 2020. This latest version of the album includes the bonus tracks "Wife Eyes" from the Hard Candy EP and the title track from the Never Wanted You EP. The Coathangers will be available on vinyl featuring expanded artwork with an initial pressing of 1000 copies (500 on Confetti Crush Splatter Vinyl, 500 on Neon Strawberry Banana Pinwheel Vinyl). The album will also be available on digital formats.