Casket Girls & Stardeath and White Dwarfs
What Keeps You Up At Night 
Casket Girls have announced a split EP with Stardeath and White Dwarfs which will feature two new songs from each band. The retail version will be released on Record Store Day (November 27, Black Friday) on pink vinyl via Graveface Records. Stardeath and White Dwarfs' Dennis Coyne says, "I've always been a fan of these kind of records, whether I'm involved in it, or if I'm buying a record that to other like minded bands made. I think it pushes both groups in a way that ends up positive for the listener. The Casket Girls Phaedra Greene says, "'Western World' is an anthem for the end times. Are we already in them? Would we even know if we were? As we medicate and plug in, the old ways change to new ways, and we are watching history unfold as if we are merely spectators. But if you take off the rose-colored glasses, you might find you need a new prescription."
The Casket Girls is a three-piece band hailing from Savannah, GA. Comprised of Ryan Graveface (Black Moth Super Rainbow, The Marshmallow Ghosts, Dreamend), who writes and plays all the song structures and Elsa and Phaedra Greene, who write and perform all of the vocals. The Casket Girls happened – as most things do – by accident. Ryan was visiting his future home, and in walking through one of the city's 22 squares, he happened upon two girls playing autoharp and singing bizarre songs. He watched from afar, eventually approaching them with the idea for the band. Ryan had been (and still is) obsessed with the Shangri-las, and the sisters personified his desire of a far darker and more complex version of the 60s group.
The split release follows up The Piano Album which was released digitally this fall along with Casket Girls sophomore album True Love Kills The Fairy Tale and debut Sleepwalking out now now on Graveface Records. Those releases were well-received by press outlets such as NPR, Nylon, Pitchfork, Consequence Of Sound, USA Today, Interview Magazine, Bust, The Chicago Tribune, Washington Post and many others. The band toured with The Faint, Trust, Black Moth Super Rainbow among others in support of the releases and made their late night TV debut on Last Call With Carson Daly.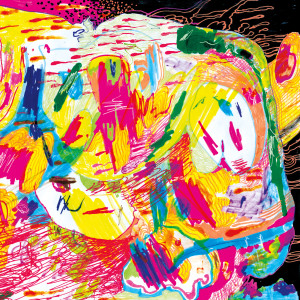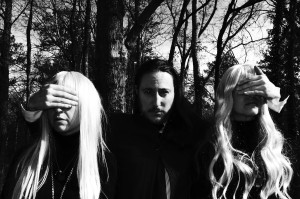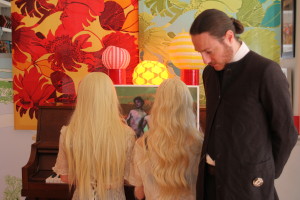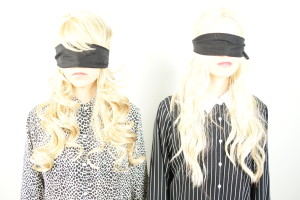 IMAGES: To download, click above.