"Tall Tall Trees are set to release a four-song EP called 
The Seasonal
, which represents a continuation of Savino's partnership with Kishi Bashi: The violinist contributes to three of the album's four tracks, and co-produced the whole thing. Not surprisingly, the sound here has a lot in common with the sound of Kishi Bashi's records — it's kaleidoscopic, pointillistic, dreamy, lovely psychedelia." – 
Stereogum
Listen and Share:
The banjo has seen a resurgence in popularity in contemporary music lately, but there is no one who approaches the instrument quite like NYC based musician, Mike Savino. Performing under the name Tall Tall Trees, his music has evolved from a four piece band into a one man psychedelic folk orchestra over its 6 year lifespan. Savino has been turning heads with his innovative banjo skills, looping, bowing, and drumming his way into the hearts of listeners around the world, including a recent appearance at the legendary Newport Folk Festival.
Savino has been touring for nearly two years nonstop in support of his 2012 album "moment" and as a member of indie pop virtuoso Kishi Bashi's band. Tall Tall Trees' latest release, The Seasonal EP, is a precursor to an upcoming full length album, funded by fans through the PledgeMusic platform and sees Savino employing the skills he been honing on the road performing his energetic and oftentimes frenetic one man shows.
Produced with his longtime friend Kishi Bashi in his Athens, GA studio, The Seasonal EP is four songs, three original and a re-imagining of Animal Collective's "My Girls". In an effort to capture the sound of his live show, most of the sounds heard on the EP are created with one instrument, a hyper-modded banjo Savino has dubbed the "Banjotron" along with some guest appearances from Kishi Bashi, Philip Mayer on drums, and additional vocals from Brooklyn electro pop singer HEIDEMANN, former frontwoman of the band Xylos. Each of the four songs exploit the wide palette of sounds coaxed from his extensive pedal board and feature Savino's innovative banjo drumming technique. A spirited performer with a sense of humor and a love for improvisation, Savino will rarely play a song the same way twice, keeping his audiences guessing night after night.
2015 will see the release of a new Tall Tall Trees full length album which Savino has self-proclaimed to be "one of the most insane banjo records known to man".
"Bearded man sings songs, violates banjo" – CMJ
Live On The Boat for The Wild Honey Pie at Newport Folk Festival: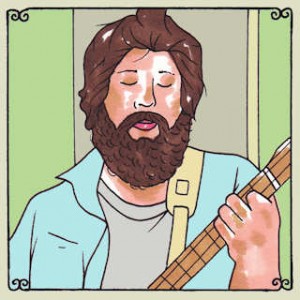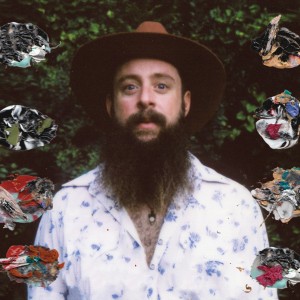 Above: The Seasonal EP album art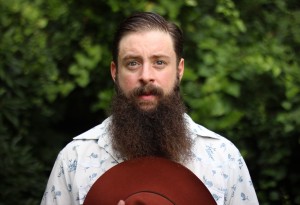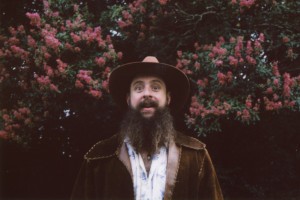 Photos above: credit Ben Rouse
Photo below: credit unknown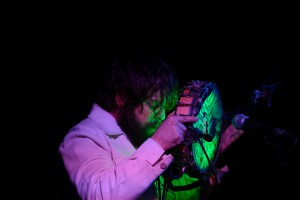 IMAGES: To download, click above.
RELEASE DATE: 12/02/14
TRACK CLEARED TO POST: 
Coming soon…
LINKS:
Official Website
MEMBERS: 
Mike Savino
TOUR:
Feb 6, 2015 – DROM w/ Arc Iris, New York, NY
Feb 28, 2015 – Baby's All Right w/ The Ghost of a Saber Tooth Tiger, Brooklyn, NY
Mar 8, 2015 – Tin Roof w/ Christopher Paul Stelling, Charleston, SC
Mar 12, 2015 – Normaltown Hall, Athens, GA
Mar 13, 2015 – Smith's Olde Bar w/ The Howlin' Brothers, Atlanta, GA
Mar 15, 2015 – Natural Life Music Festival, Jacksonville, FL
Mar 16, 2015 – Sluggo's, Pensacola, FL
Mar 17, 2015 – The Beatnik, New Orleans, LA
Mar 23, 2015 – SXSW Overflow Fest, Houston, TX
Mar 24, 2015 – Blue Moon Saloon, Lafayette, LA
Mar 25, 2015 – The Syndicate Lounge, Birmingham, AL
Mar 26, 2015 – Rhythm & Brews, Chattanooga, TN
Mar 27, 2015 – Sugarlands Distillery Co., Gatlinburg, TN
Mar 28, 2015 – The Mothlight, Asheville, NC