Sandy's debut release, Traces is out October 25 on Geographic North.
—
Sandy is a Brooklyn-based trio comprised of Samantha Pathe (synths/vocals), Stephen Pathe (drum machines/samples), and Jeff Carter (synths/vocals). The trio arose from the devastation wrecked by Hurricane Sandy throughout the Jersey Shore in 2012. After the storm destroyed the house Jeff was living in and left him stranded, Stephen offered Jeff a room in his Manasquan, NJ house. Under the same roof, under unfortunate circumstances, the pair naturally started playing music together. They soon brought in Stephen's sister Samantha to play and write music with them and Sandy – the band – was born.
Traces – the group's first release since its self-titled debut on Night People in 2014 – is a work of duality. The band's layered synths and beats build a richly woven tapestry of seemingly disparate and opposing forces that forge new ground in electronic music. The songs are both ambient and anthemic. And yet, they are anthems with restraint, always pulling back just before entirely breaking through the carefully composed tension. The lyrics are both mournful and hopeful, a binary that is embodied in the music itself.
Dreamy, overlapping synth parts wash over you while the songs take twists and turns that command your attention and get your foot tapping, if not your body moving. Specters and spirits abound, as drums appear and later disappear out of nowhere like an apparition, and haunting synth lines sound like they've been ripped out of a score to an eerie sci-fi film of your imagination. By Traces' end, you feel like you've experienced something – something cohesive and whole, carefully built within the fabric of these four songs, as if Sandy has told the story they wanted to tell in the amount of time it took to tell it.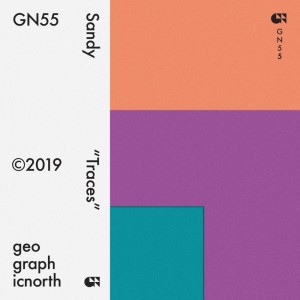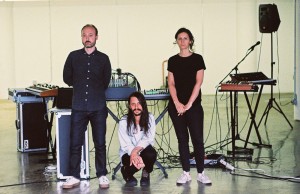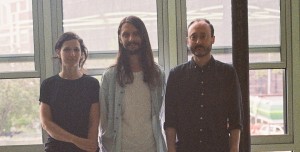 IMAGES: To download, click above. Photo credit: Kevin Mahoney.
SINGLES:
"Not There"