Following in the footsteps of the Other Trails EP released back in October of 2016, RF Shannon will be releasing their new beautifully sprawling, full length album Jaguar Palace on March 31st via Venice, CA based record label Cosmic Dreamer. Fresh off a tour across Europe with Jess Williamson (after having performed on her latest record Heart Song), RF Shannon has also been invited to play the official Music Showcase at SXSW 2017.
RF Shannon's Jaguar Palace is a true culmination of pastoral textures and reverb laden guitar sounds. Soaking in desert sun and wrapped in native wool blankets of soul searching blues, RF Shannon invokes lust in the listener's ear; creating a visual landscape for the mind which conjures spirits with the stark, lonely and profound magic emitted by the land they inhabit. Shane Renfro, the band's mastermind, opens the door that My Bloody Valentine closed; letting his airy, shoegazey voice saturate the lush landscape the music has created. They trade fuzz for lap steels, distortion for disintegration, breaking apart the dried earth of the high plains and exposing the underbelly of the Americana that existed before we arrived. The iron wheels of this dark train cruise along at a whispers pace with allies Jeff Renfro, Austin Burge, Luke Dawson (Christian Bland and the Violators) and Nathan Dixey (The Dan Ryan) armed to the teeth with an arsenal of whines, flutters and backbone stiff enough to make a dead man rise.
In the period surrounding the release of their new full length, RF Shannon is planning a special one-off performance in the Austin area where they play Jaguar Palace from start to finish joined by musician friends filling out the textures touched on the album. A full US tour will follow the performance.
Get on your wild horse, let the dust cover your face and let your eyes be blinded by the vision to which Renfro and RF Shannon are opening our minds.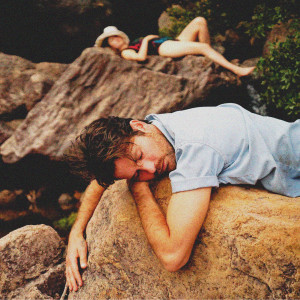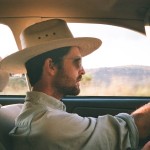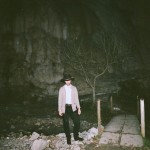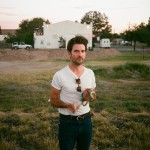 IMAGES: To download, click above. Photo credit to Jess Williamson.
SINGLES:
"Had A Revelation"
Soundcloud | Bandcamp
LINKS:
Website
Cosmic Dreamer Music
Facebook
Instagram
Bandcamp
Soundcloud