Taking Time, the first studio album of Austin-based band Reservations, is a far leap from their early sound. From the initial track, "Planet"–a mix of low-fi keyboards and heavy drums set against the undeniably present but subtle vocals of songwriter/frontwoman Jana Horn–the record takes on a dynamical terrain that practically reintroduces the band as a new creation, an evolving form that has only now realized its own. Though it is Reservations' second release, it is the first representation of the band as a three-piece, and marks a move from their minimalist-folk roots to a more rock-influenced, spacious sound.
The majority of the songs from the album were written when Horn was 19, developing over her early years in college when she met bandmates Paul Price (Good Field) and Jason Baczynski (Tacks, The Boy Disaster).  Horn's age is hardly evident, however, in her poetic and often harsh lyrics that linger on themes of the emotional weight of relationships and coming to terms–themes that led Horn to associate the album with, and title the album from, Daniel Johnston's "Some Things Last a Long Time."
Reservations began as the duo of Horn and Price, who recorded an EP in the summer of 2012 in Horn's apartment living room in Austin, Texas. Working in between miscellaneous interruptions (neighbors running water and playing with dogs and making life noises) the duo developed a self-titled EP under the moniker Reservations, writing and performing all of the instrumentation, experimenting with sounds, but always leaving space–returning always to a minimalist approach, giving each song its full breath. Their airy style invited comparisons to Mazzy Star and the female-fronted songs of Belle and Sebastian.
After the release of the EP in 2012, Horn and Price brought friend Jason Baczynski in on drums, creating a dynamic that would change Reservations' songwriting and musical depth considerably. By October of 2013, the band had developed a heavier sound, relying still on Horn's songwriting and Price's consistent pop hooks and guitar layering. The band brought their newly formed, but somehow matured, energy to Shine Studios in Austin to begin on their first LP: a 10-song album entitled Taking Time. The record is set to release July 21st, with an East Coast tour to follow.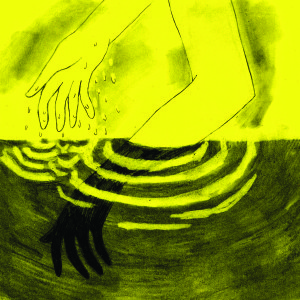 IMAGES: To download, click above.
RELEASE DATE: 7/21/2015
LINKS:
MEMBERS: 
Jana Horn
Paul Price
Jason Baczynski
TOUR DATES:
July 23, 2015 – Tantra, San Marcos, TX (w/ the Refrains)
July 24, 2015 – Claire Morales, Denton, TX
July 25, 2015 – Basement, Nashville, TN (w/ Good Buddy)
July 26, 2015 – The Globe, Athens, GA (w/ Monsoon)
July 29, 2015 – Littlefields, Brooklyn, NY (w/ Users)
July 31, 2015 – Trans Pecos, Brooklyn, NY (w/ Big Thief and Tiny Hazard)