Ora Cogan's haunting voice and post-americana guitar playing are like none other. Her music is expansive, beautiful and ethereal. It makes you feel as though you are laying down in a rowboat and drifting across a calm lake in the pitch black night with a storm approaching. She has collaborated with a variety of artists including Tara Jane O'Neil, Anni Rossi, Alela Diane, and The Be Good Tanyas, and has shared the stage with the likes of Hope Sandoval, Vashti Bunyan, Scout Niblett, Au, and Tanya Tagaq while touring extensively throughout Europe & North America. Ribbon Vine, released by Hairy Spider Legs on March 12, 2013, is Ora's 5th album. She has also appeared on a smattering of underground tapes and compilations, including Leaves of Life alongside Devendra Banhart and Marissa Nadler.
It was with the help of Jose Luis Cuevas of Borne! Recordings and Producer Enrique Ara Martin that Ribbon Vine was recorded, against all odds, in Castellón, Spain with a 4-piece band and a whole lot of love. The band included Ora Cogan – Vox & Electric Guitar, Xavi Muñoz – Bass, Marcos Junquera – Drums, and Max Jones – Bowed Guitar. After the recording was finished, Ora returned to Canada and disappeared into the wilderness on her motorbike.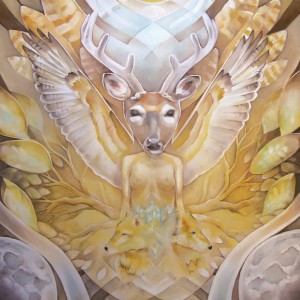 IMAGES: To download, click above.
LINKS: