Nai Harvest are a 2-piece fuzzy indie/punk band from Sheffield, England comprised of Ben Thompson (guitars/vocals) and Lew Currie (drums/percussion).
Rising through the UK D.I.Y scene Nai Harvest released various demos and EPs and even a collection album called Whatever, before signing to Topshelf Records in 2014 and releasing their debut EP Hold Open My Head. This EP saw the band move into a sound that set them apart from their previous material and that focused on poppy memorable hooks, fuzzy guitar work and punk driven drums. Nai Harvest shortly followed up with a split single with close friends and London duo Playlounge, which was released as a special edition flower shaped vinyl.
Nai Harvest have a habit of surprising people with their ability to skip effortlessly through genres and in 2015 released their full-length album Hairball, which offers their take on surfy garage punk without losing their acclaimed scuzzy pop charm. 2016 sees the duo releasing the Just Like You / Jelly 7″ on April 29th via Topshelf.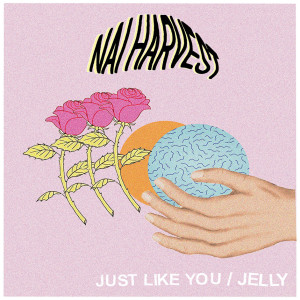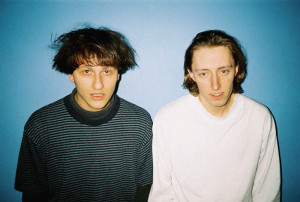 IMAGES: To download images, click above.
SINGLES:
"Just Like You"
LINKS:
Facebook
Twitter
Topshelf Records