Meernaa is Carly Bond's beautiful, freaky dream. When you listen to her songs, you have the feeling of walking alone in the woods, sometimes spooked and sometimes elated. The group is comprised of Carly Bond (guitar and vocals), Rob Shelton (keys), Andrew Maguire (drums) and Doug Stuart (bass). The Oakland-based Meernaa have a gift for balancing intimate songs with immersive psychedelic arrangements. Meernaa's debut EP Strange Life (out 6/8/18 on Native Cat) is no exception, building on the framework they have previously established on a series of singles with even more depth and complexity.
When not working on their own music, members of Meernaa work as engineers and session musicians at John Vanderslice's renowned Tiny Telephone Studios, and their vast knowledge of audio production has worked its way into Strange Life as well. Lead single "Good Luck" is built on a foundation inspired by the melodies of Muddy Waters. Through repetitive guitar lines and a plaintive mantra the song is driven into the present in a chorus of glittering synths. "Wildest Eyes," another standout track, was on the verge of being scrapped in the studio before finding life through funky bass lines, poignant percussion and a 70's soul-inspired production.
Woven through each one of these songs is Bond's transfixing voice; what starts as an amorous croon can transform into a full eruption. In the title track "Strange Life" there is a theme, she explains,"a longing for truth above all else and the frustration that comes with not having it– in relationships with others, with oneself, and the conundrum of just being alive;" her emotive, elastic melodies and tone are perfectly suited to tackle those complexities.
Meernaa's Strange Life EP is expansive and arresting; the group is able to create a thick and moody backdrop that takes the listener through moments of catharsis just as easily as moments of spirited playfulness.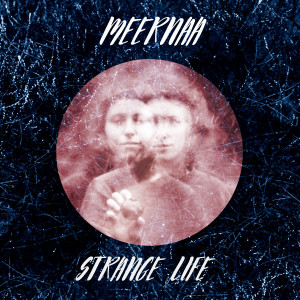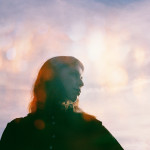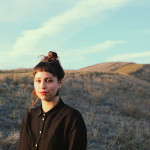 IMAGES: To download, click above.
LINKS:
Twitter
Bandcamp
Facebook
Instagram
SoundCloud
Native Cat Recordings