In the spring of 2018, roughly 50 years after John Fahey self-released his debut LP, there was a convocation of acoustic string players in Takoma Park, Maryland. The event was called One Thousand Incarnations of the The Rose, and it was there I first heard the music of Conrado Isasa. Although Insilio is Isasa's third album, it has become harder for everyone (except maybe Glenn Jones — an early proponent of Isasa) to keep up with the new wave of amazing acoustic guitar music that is now being created on a regular basis. But I was blown away by Isasa's set. It was quietly intense. Filled with familiar sounds that got taken in new directions. I made haste to pick up his earlier two LPs as soon as I got home.

The first one, Las Cosas, is pretty cool, although it wears its influences on its sleeve. The second one, Los Dias, is a huge leap forward, integrating those streams-of-the-known into a textural waterfall of mysterious design. With Insilio, Isasa makes another jump, even deeper into his own personal language. You can still pick out phrases learned from the masters (Fahey, Jones, Jack Rose, Sir Richard Bishop, etc.), but a track like "Cuesta Ramon," which features a duet with harmonium, takes a turn in the direction of players like Brij Bhushan Kabra, which was about the last thing I expected. But Insilio is full of unanticipated pleasures, like "Copla para John Fahey," a beautiful blend of lyricism and string noise. Many of the songs (especially those including a single line melody) have a very precise and lovely way of suggesting the future rather than the past.

This may have something to do with the fact that Conrado got his musical start in the Spanish hardcore scene with Down for the Count, but probably not. Listening to his next band, Room with a View, you can start to appreciate what an interesting guitarist he has been for a while. And like so many other smart and talented individuals, when his focus shifted to acoustic playing (following an epiphanic hearing of a Mississippi John Hurt tune played by a guy from the post-core band, Karate), Isasa brought all of his old chops to his new genre. And it sounds great.

This kind of music, rooted in the blues and certain other folk traditions, then blended with classical, international and avant garde threads gets called a lot of different things, but it always works best when the artist playing it employs a very private approach to music (despite the fact it is ultimately designed for public consumption.) Isasa's gestures are becoming more singular with every album. If you have an interest in new guitar music you'll surely be as gob-smacked by Insilio as I was by Isasa  when I heard his set in Takoma Park.

Beautiful stuff.

–Byron Coley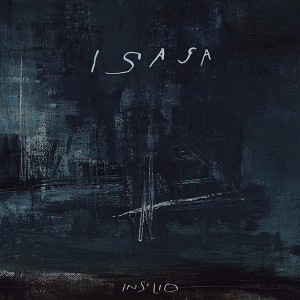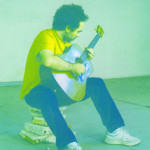 IMAGES: To download, click above. Photo credit to Mariaeugenia Serrano.
LINKS:
Website
La Castanya Records
Bandcamp
Instagram
Spotify
Facebook
Twitter