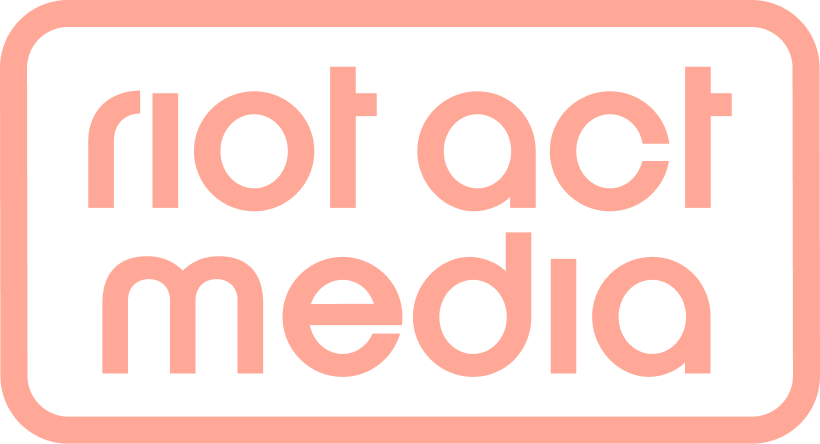 Artist
---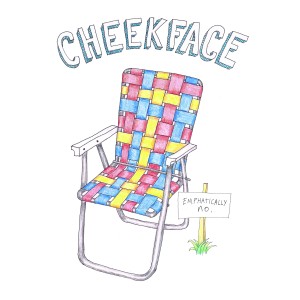 IMAGES: To download, click above. Credit to Miriam Brummel.
SINGLES:
"Listen to Your Heart." "No."
Best Life
Wedding Guests
No Connection
Emotional Rent Control
Big Big Friend
LINKS:
Bandcamp
New Professor Music
Instagram
Twitter
Youtube
Cheekface
New Professor Music
Here comes Cheekface's Emphatically No. It's the second full-length album from the Los Angeles indie rock trio of guitarist/singing person Greg Katz, bassist/other singing person Amanda Tannen and drummer Mark "Echo" Edwards. This is a record obviously influenced by great American talk-singers like Lou Reed, Jonathan Richman and Stephen Malkmus, British post-punk bands like Wire and The Fall, and proto-indie bands like The dB's and Minutemen. However, Cheekface chart their own course with their humorous, self-effacing, and openhearted lyrics that set the mundanity of daily life against the backdrop of our catastrophic world, as in the memorable "Best Life," which starts with the band mumbling "Everything is normal," before Katz blurts out, "Due to personal reasons, I said nothing in therapy / we just laughed and laughed and laughed and laughed and laughed!"
Katz and Tannen, both indie band lifers, started writing Cheekface songs together after the 2017 presidential inauguration. "The world seemed very destructive at the time. It obviously still does."Katz says. "We felt like we needed to balance out the destruction by creating something." The two songwriters, joined later that year by Edwards on drums, had few aspirations or expectations for the band, and have said they didn't think the songs would reach too far outside their practice space in Echo Park. But the band's second single "Dry Heat/Nice Town," a playful talk-singing pub rock tune about leftist protest culture, created an underground hubbub, getting regular play on tastemaker radio stations like KCRW and chalking up a half-million Spotify streams. The song ended up being the lynchpin of the band's debut album Therapy Island, released by New Professor in March 2019.
Following the release of Therapy Island, Cheekface's subsequent singles and their singalong, everyone-in-the-audience-climbs-on-the-stage live shows created a cult around the band's sideways lyrics, catchy choruses, and windows-down grooves. Over the course of 2019 and 2020 they recorded the 13 songs that make up their sophomore effort Emphatically No., out on New Professor on January 11, 2021. The album refines Cheekface's sound, spotlighting the words, hooks and bass lines that have become the band's signature, along with the cut-and-paste production stunts that pop up periodically in their recordings (album opener "Listen To Your Heart." "No." drops out entirely in the middle, replaced by the band members barking like dogs).
The songs on Emphatically No. muse on the geopolitics of the day ("Nations collapsed and I left it on read" goes the Minutemenesque "Original Composition"), managing your mental health ("I am young, dumb and full of psychiatric medication," Katz sings in the Cars-like "Emotional Rent Control"), millennial solipsism ("And of course I relate to Lena Dunham, I relate to every annoying genius," the band claims on the Sweet Janey "Don't Get Hit by a Car"), fascist government's grip on the attention economy ("They want your attention 24/7? Resistance is easy: call your mom," goes the breakneck "Call Your Mom"), and the groaning hypocrisy of political discourse ("What makes a man want to be a referee, holding others to a standard that he does not meet?"the band asks in the funk-punky "(I Dont Want to Go to) Calabasas"). Throughout the album, Cheekface toe the line between sending up society and turning the scrutiny on themselves. "No one else is the punchline of these lyrics, even if you recognize some of the characters in the songs," Katz says. "If me and Mandy are poking fun at anyone, it's us."
Following a few surprisingly successful tour dates in 2019 and early 2020, the band look forward to supporting Emphatically No. on the road if concerts ever happen again. Till then, Cheekface will release a steady stream of new music through 2021.