Ceci G is the dirtypop solo project of Texas-born songwriter and producer Cecilia Gomez. Her music draws from of her first year of reflective personal experiences upon Los Angeles' endless asphalt, while paying homage to her Paraguayan and Mexican roots. Ceci G processes her emotions into danceable tracks that reveal a deep, evident love for distorted pop, hip hop, and house music.
"Mala Fruta" is her first single, co-produced with Nate Donmoyer (Passion Pit, Kelela, Rich Brian, Twin Shadow). "Since moving to Los Angeles," Ceci reflects, "I've processed a good deal of what's going on in my daily life while inching down the freeway, as sun beats down on me." It's the unexpected contrast of discovering a source of emotional nectar from the dehydrated, daily hours stuck on the blacktop, that gives her the metaphor of wanting to juice "just one tear" of emotion out of a stone-faced lover. Mixing English and Spanish, she envisions Mala Fruta as the theme song to the next Fast & Furious, soundtracking the scene where Vin Diesel's Latin love interest drives down the 405, crying and stoned.
Ceci graduated from the Performing Artists High School in Houston, and moved to New York City to study music production at NYU's Clive Davis Department of Recorded Music. During that era, she fronted the pop punk band Beast Make Bomb. After five years in New York City, she moved to Seattle, where she released two records and toured nationally with her electronic pop duo, Crater. In 2017, Ceci landed in Los Angeles to produce and write for other artists full-time, which led to a role playing synth in Charli XCX's band on her worldwide tour with Taylor Swift. Ceci G is the result of carving out a space for her own solo work while navigating the pop industry during her first year in Los Angeles.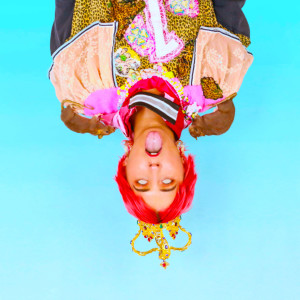 IMAGES: To download, click above.
LINKS:
Twitter
SoundCloud
Instagram
Facebook