Pooling together a group of influences as diverse as its members, Bestial Mouths present a raw, synth-driven energy propelled by singer Lynette Cerezo's powerful vocals. Often likened to Diamanda Galas, Siouxsie Sioux or Lydia Lunch, Cerezo delivers each note with fury and abandon. Synthesists/keyboardists Christopher Myrick and Gustavo Aldana channel early industrial, EBM, goth and minimal synth pop in turns, blending harsh electronics and lush melodies. When fused to Aldana's splintered programmed beats and the tribal rhythms and samples of drummer Jessica Reuter, the harmonics combine to breathe new life into post punk, weaving their own distinct creation in the process.
Convinced that contemporary "dark" music is too weighed down by cliches and repressive labeling to be artistically effective, from it's beginnings the band has eschewed both in its exploration of a new aesthetic. Bestial Mouths released their debut album in 2011 on Dais Records. In 2012, the band released a live cassette recorded from a performance supporting the legendary Psychic TV through Black Horizons. Later that year, the band performed at SXSW and toured Europe, performing in Germany, France, Belgium, Denmark, Hungary and the Czech Republic. Last March, the band releasing a split 12 inch with Deathday on Sweating Tapes/Desire Records and now, the band has a brand new LP produced by Egyptrixx scheduled for release on June 25th, 2013 on Clan Destine Records. Tours of both the U.S. and Europe are planned for later this summer.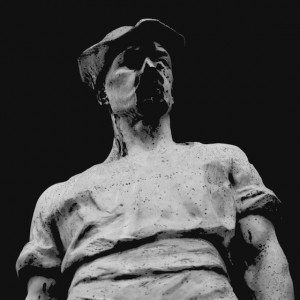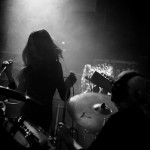 IMAGES: To download, click above.
MP3: "Earth"
LINKS: