Ava Luna will release their forthcoming record, Moon 2, September 7 on Western Vinyl.
—–
Ava Luna has always been a conversation between its members—sometimes inward-facing, but always uniquely worth eavesdropping on. Soul and funk, krautrock, post-punk, R&B, gospel and even reggae influences all bounce off each other in sync with each participant's idiosyncratic background and interests. With Moon 2, that specificity has only tightened but, as in any relationship that has existed for the better part of a decade, the conversation has evolved.
Since releasing Infinite House in 2015, the members of Ava Luna have ventured out in different directions: Felicia Douglass and Becca Kauffman took the lead in their own projects with Gemma and Jennifer Vanilla, respectively—Douglass working with Erik Gundel and Ethan Bassford on a lush space that foregrounds her magnetic vocals; and Kauffman taking her unhinged performance practice to its logical extreme. Julian Fader released an album with new project Coffee and toured with Katie Von Schleicher; he and Carlos Hernandez released an LP with new project Nadine (Father/Daughter), while also lending production and arrangements to Frankie Cosmos, Mr Twin Sister, Speedy Ortiz, Palehound, and more. And this year, Douglass is hitting the road as a touring member of Dirty Projectors.
Moon 2 came together in Wilmington, Vermont, and Hull, Massachusetts in the fall and winter of 2017—two off-season vacation destinations perfect for carving out new sonic territory. Kauffman came to Vermont with a crate of "women's tapes": recordings of neo-pagan goddess chants from 90's women's lib groups, which she picked up at a yard sale. Kauffman's fascination with the tapes spread through the band and, having spent their career writing through-composed songs so averse to repetition it became one of their many inside jokes, Ava Luna found themselves writing much of Moon 2 around chants and refrains as well. As a result, phrases such as "All the things he read / nothing in his head" or "If I go for a deli run will you roll with me" become points of unity. "[When you sing together] you create something that's teachable, learnable, that everyone can do together," says Kauffman. "It's a relationship you're sparking. It creates this harmony/integration that's critical for human survival."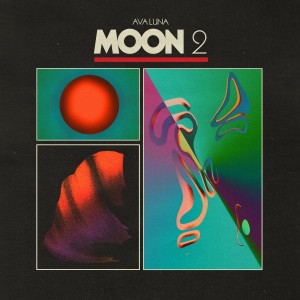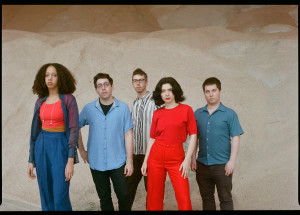 IMAGES: To download, click above. Photo credit: Richard Perez.
SINGLES:
"Deli Run"
LINKS:
Western Vinyl
Facebook
Bandcamp
Website
Twitter