The otherworldly 32-minute expanse of Sunrise began in the summer of 2020 with a simple premise of asking two Philadelphia contemporary music heavyweights, "maverick electric song composer" (New Yorker) Jacob Cooper and "altogether extraordinary" (South Florida Classical Review) polymath musician Steven Bradshaw, to create a recording made entirely in quarantine. Realizing that their piece must acknowledge the raw, tumultuous state of the world, the two looked back a century ago to songs written during the influenza pandemic of 1918-1920. That's when "The World Is Waiting for the Sunrise," a simple yet enduring ballad by Ernest Seitz and Gene Lockhart, grabbed them.
"As we watched the world unravel around us, that song really resonated," Bradshaw explains of a world-weary ballad that's taken on a life of its own ever since its debut recording by Edward Allen in 1921. It's a deceptively simple tune that has resonated with a wide-ranging array of legendary 20th century musicians from Duke Ellington to Benny Goodman, Les Paul with Mary Ford and even Willie Nelson.
"Each performance seems framed by its own distinctive sense of calamity," Cooper says. "One imagines the artists grappling with their generations' darkest moments, while awaiting the relief of an awakening and rebirth."
Rather than a straightforward rendition of "The World is Waiting for the Sunrise," the two used the song as inspiration for a wholly new piece that refracts a classic American song through the prism of COVID-era desperation. Melodic and harmonic material from the song itself appears mostly in phantom traces, or in momentary samplings of early 20th-century recordings, while Lockhart's original lyrics are transformed through reconfiguration, isolation, repetition, and change of inflection.
After settling on "The World is Waiting for the Sunrise," Sunrise began with a soundscape drone that Cooper sent to Bradshaw as a starting point. From there, Bradshaw layered it with melodies, improvisations, motifs, vocal scrapes, hisses, whispers and screams before sending it back to Cooper for additional sonic manipulation and new material. The constant back and forth continued throughout the year, resulting in this multilayered sonic dialogue that attempts to process the present moment and the century that preceded it, as well as to consider what might come next.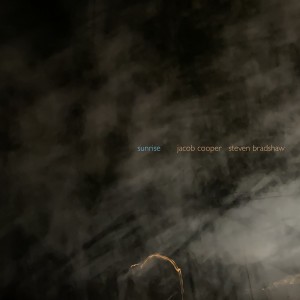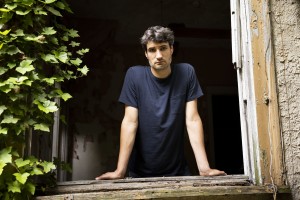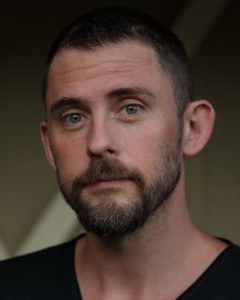 IMAGES: To download, click above. Photo one is Jacob Cooper by Ryan Collerd Courtesty of the Pew Center for Arts and Heritage. Photo two is of Steven Bradshaw by Elisa Sutherland.
LINKS:
Cold Blue Music
Jacob Cooper
Steven Bradshaw
SUNRISE trailer