New Orleans country-folk songsmith Chris Acker's third full length release Odd, Ordinary & Otherwise brims with true tales, eloquent songwriting and fearless honesty in songs that take equal inspiration from the many months of isolation during COVID quarantine and Acker's own place in the New Orleans dancehall and busking communities.
Acker was stuck in a songwriting lull until quarantine came along, when the endless hours holed up marked a triumphant return. He started spending all day and night with bandmate Nikolai Shveitser, who lays down pedal steel here, drinking beer and making sweet music together in a fury of creation that came without the pressure of having to outwardly perform to an audience. He also fell madly in love all over again with New Orleans, his home now for 7 years.
"I started taking walks to neighborhoods that I'd never been to because there wasn't much to do," he says. "It felt like falling in love with New Orleans in its in solitude, just by wandering around and randomly meeting people."
In his decade as a songwriter, Acker's songs explore the musical terrain shared by contemporary folk music's greatest champions such as John Prine, Bob Dylan and Woody Guthrie. In Odd, Ordinary & Otherwise, Acker forges an unmistakable lyrical style truly his own, containing more reverence than reference to those who came before him.
The album's 13 tracks flow gracefully from introspective, quiet tunes worthy of the modern folk cannon, to downright barn burners ready for the dancehall and all the space in between. Acker's creative response to the heartbreak and anxiety that defined the year 2020 is primarily one full of life. The vividly painted scenes and stories that define the record are his and no one else's.
Paired with his signature pop sensibility, playful and sometimes humorous language, and a professional sonic presentation, Odd, Ordinary & Otherwise is a compelling record that merits close investigation and many repeated listens.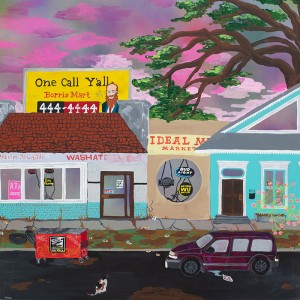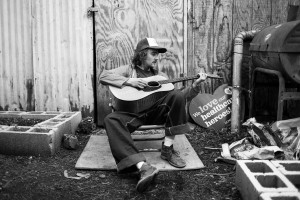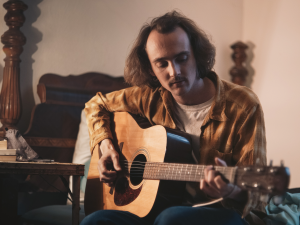 IMAGES: To download, click above.
CHRIS ACKER LINKS:
Gar Hole Records
Bandcamp
Spotify
YouTube
Instagram
Facebook