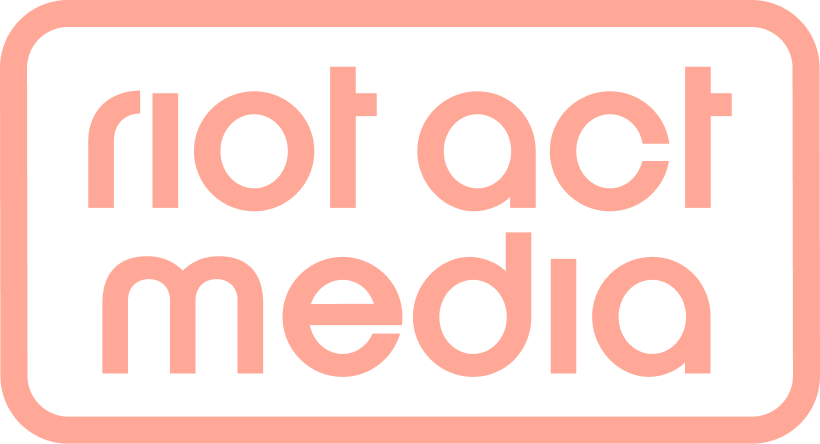 Artist
---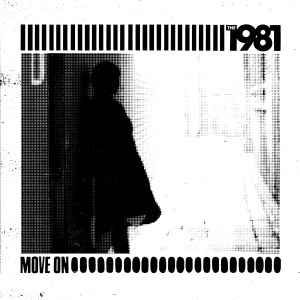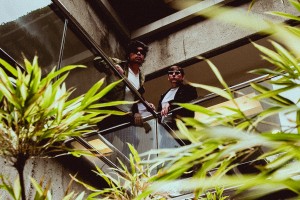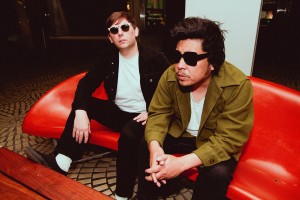 IMAGES: To download, click above. Photo credit to Corey Poluk
"Make It Right" Video
Dandy Boy Records
Bandcamp
Instagram
Spotify
the 1981
Dandy Boy Records
The 1981 are an Oakland duo consisting of Adam Widener and Bobby Martinez. Their debut album Move On is a buzzy power pop record with layers of guitars, synths, organs and vocals over a melancholy ache.
Influenced by the Jesus and Mary Chain's fuzzed guitars and sweet melodies, and Comet Gain's jangle punk narratives, the band plays a pleasant and enjoyable brand of hook driven indie pop.
Move On carries a lyrical narrative of a relationship starting ("Easy") and then ultimately falling apart ("Expiration Date") and the aftermath ("Moving On"). "There's a million songs written about relationships ending and most of them are from this 'why-baby-why?' point of view where the narrator is the victim or has been done wrong, and they're lamenting about being jilted as this completely blameless party. I wanted to approach it from a different perspective." Recalls Martinez, the principal lyricist on most of the album. "Relationships are difficult and complex. I wanted to explore both points of view and leave things a bit ambiguous in terms of just who the narrator was on any given song or in some cases, verse."
Much like the legendary Buzzcocks were akin to do, the twelve song album largely avoids pronouns and sexual identity purposely. "I wanted this record to be something anyone who's ever gone through a break up could hear and identify with. Regardless of gender or sexuality- everyone that's ever been in a romantic relationship has experienced a relationship ending. This is universal." The album follows a couple dealing with mental illness and exhaustion and falling into unhealthy patterns avoiding conflict ("Make It Right"), and the subsequent silent resentment and frustrations ("I Love You But I Hate You"). Ultimately the characters never get too nasty or bitter- even as the relationship is ending there's a maturity to the realization that loving a person isn't enough to make a relationship work ("Empty Eyes"). The 38 minute soap opera finally wraps up in a nice reflective way as the two narrators wish each other well and hold onto the good times as special moments in their growth ("Breathing Room").
Move On was recorded as it was written by Widener and Martinez in their rehearsal studio before recruiting Phil Lantz (Neutrals, Chime School) to re-record drums on several tracks and Yea-Ming Chen (Yea-Ming and the Rumours) to duet on "In Your Eyes". The record was sent to the Southern Hemisphere for Matt Bullimore (ex-Legs, ex-Mantles) to mix in Christchurch, New Zealand and Mikey Young (Eddy Current) to master in Melbourne, Australia.
Their debut single "Easy (It's Not)" was featured on Green Day's "Oakland Coffee" Spotify playlist and found the 1981 receiving comparisons to contemporaries like Mike Krol, Crocodiles, and Terry Malts. Initially intended to only exist as a recording project before eventually evolving into a full live band, the 1981 have been playing around the Bay Area and sharing the stage with locals such as Luke Sweeny, Artsick (Slumberland), Aluminum (Dandy Boy), Telephone Numbers (Meritorio) and touring acts like Massage (Mt. St. Mtn.), Supercrush (Don Giovanni), DA Stern (Slumberland) and Pretty Flowers (Dirt Cult).
Influences: the Apples In Stereo, Comet Gain, Jesus and Mary Chain, the Primitives