Sungaze is a North American dreamgaze band from Cincinnati, Ohio. Their signature sound lends itself quite equally to the realms of shoegaze, psych rock and dream pop, with an unmistakable western flair reminiscent of some of the popular singer-songwriters of the 60's.
The band centers around the relationship and dynamic between husband and wife duo, Ian Hilvert (lead guitar, vocals) and Ivory Snow (keys, vocals), though it was not the original plan. In its early days, before it had a name, Sungaze was the bedroom recording project of Hilvert, who, having recently left his metal band of five years, was looking to try his hand at writing for a genre other than metal. When it came time to perform the songs live, Snow, who did not think she was musically inclined, agreed to temporarily fill in on keys, until a true keyboardist was found. Luckily, no such keyboardist came around and it gave Snow the time and space to realize and begin to hone her musical abilities, cementing her solidly as a core member and voice in the band. Most songs are now a collaborative effort between Hilvert and Snow, the result being a very fluid mixture of each member's artistic visions—Hilvert draws heavy inspiration from bands like Opeth, Mastodon, and Washed Out, while Snow draws hers from artists like Neil Young and Gordon Lightfoot.
In late 2016, Tyler Mechlem joined the lineup on drums, solidly rounding out the golden trio and giving more direction and drive to the band as a whole. Since his addition, Sungaze has self-recorded and produced their debut album, Light in All Of It, which they are excited to release on July 19th, 2019.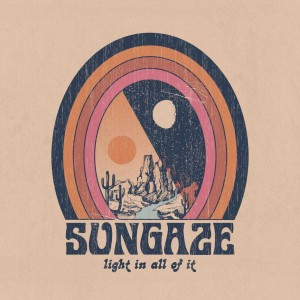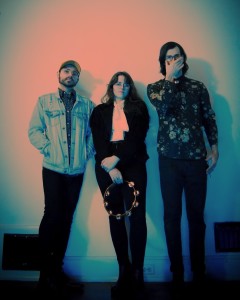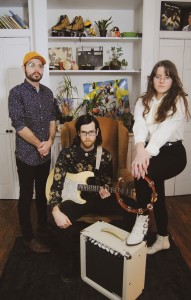 IMAGES: To download, click above. Photo credit to Skye Schaffner.
LINKS:
"New Familiar" Video
Website
Soundcloud
Bandcamp
Facebook
Instagram