Stimmerman is the rock band of Eva Lawitts. With deceptively unusual rhythms, colorful and jagged harmonies and clear, repeatable melodies, Stimmerman makes music that feels a little bit like Art-Rock, but with no pretense, or a little bit like grunge, but glasses on. Eva's mother is a classical oboist, and from a young age intricate baroque melodies floated through their house. From there a childhood love of At the Drive In, Motorhead, and Hendrix, an adolescent love of Mastodon and Eric Dolphy and an adult love of Gillian Welch and Jon Bap, as well as broadly speaking, a love of of all kinds poured into the songs of Stimmerman, which aim to hold a cathartic space for the audience.
At their live shows, Stimmerman deliver on an unpredictable upending of their own songs, weaving improvised sections, dynamic waves and of course, a couple gags through the bones of their songs.

Undertaking is out May 26th on Worry Records, and will also include a full ASL companion piece.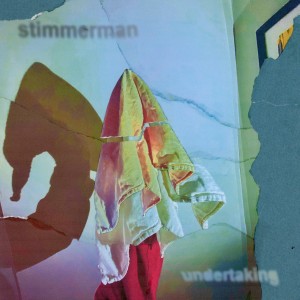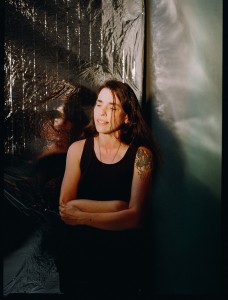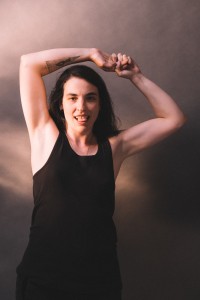 IMAGES: To download, click above. Photo credit to Alex Joseph.
"House Party" Lyric Video
Bandcamp
Twitter
Instagram
Spotify
YouTube
Ampled