Blending classical roots with an improvisational past Sam Rae brings a sense of wonder to her now alternative folk music. Compelling and from a past life, her music will encourage you to consider the living space in between the notes.
By the time Sam Rae earned her degree in classical cello performance from the University of Iowa in 2011, she had already moved beyond classical structure and restraint. Having convinced her professor to let her play an improvised looped cello piece for the Senior jury Rae slipped by with her degree to embark on her first tour busking on city streets across the US. Fast forward a few years and Rae was joining Brandi Carlile's touring band and releasing her own albums – Stories From the Marrow in 2014, and Bring Us to New Islands in 2017. By this time Rae's music was already beginning to point in the direction in which it would continue to evolve – she was emerging from the landscape of cello looping and improvisation to explore the territory of her voice and lyric-writing. On Ten Thousand Years, out August 7, 2020, Rae has stepped fully into that new shape, crafting alt-folk songs that strip away artifice yet still come across as lush and expansive. Where her previous work may have felt more like abstract sketches or sense-memories, Ten Thousand Years stands as a collection of fully-realized stories and experiences. Rae has combined the observations and growth of her time on the road with Carlile's band – and career highlights that include singing with true greats like Tanya Tucker, Sheryl Crow, The Highwomen, Courtney Marie Andrews, and Lucius – with her classical sense for the value of quietness, space and dynamics, and the result is an album that is both intimate and sweeping, artistically true and exquisitely complete.
Ten Thousand Years is out August 7th, 2020
All songs written and performed by Sam Rae
Produced by Jacob Hoffman
Mixed by Trina Shoemaker
Mastered by Joe Gastwirt
Engineered by Mike Davis
Essential contribution by Sean T. Lane
Recorded at Hall of Justice Recording Studio, Seattle, WA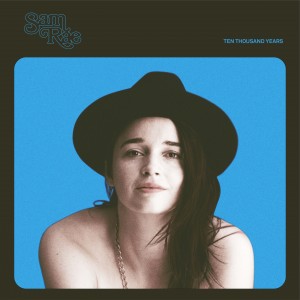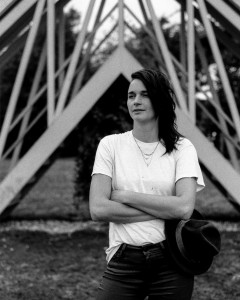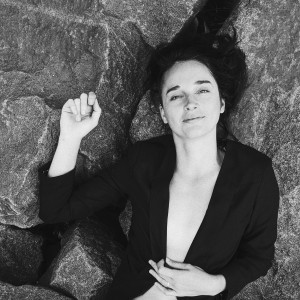 IMAGES: To download, click above. Photo credit to Sophia Lou. Album Cover Photo by Pete Souza.
LINKS:
Tiny Desk Concert Submission
Website
Soundcloud
Apple Music
YouTube
Instagram
Facebook