In 2009 Brooklyn Vegan declared "Ribbons sound like no other band in New York." They still don't.
The duo always punched above their weight, transfixing with shivers of echoing guitar, bouts of metallic intensity, and a morose but never hopeless sensitivity. Ribbons were the kind of band no audience could look away from during their sets, and no one was sure how to approach after. It worked for them. Their debut charted in Rolling Stone based on sales in New York City's beloved [alt record store] Other Music, and landed them on Brooklyn's L Magazine's "6 bands to watch in 2008" – a feature that broke now-household names like Vampire Weekend. In three short years the Brooklyn band played relentlessly, from DIY spots and bar basements to festival stages. They produced a full-length, a 7", an EP. And then? They were gone.
11 years later, living on opposite ends of the west coast, the band's creators – Jenny Logan and Sam Roudman – have reformed to collaborate on new material and remaster some of their favorite tracks – none of which are currently available on any streaming platform – for digital release. The first culmination of their renewed effort is Total Loss, a 5-song EP sampling some of the best tracks from the duo's career. After a decade-long pause, the weird timelessness of these songs, with their unique mixture of post-punk, art pop and blast beats, is all the more apparent. In the words of one reviewer, "Ribbons stands on its own terms just fine."
All songs written by Jenny and Sam (Ribbons), recorded in Brooklyn, NY and Re-mastered by Gus Elg at Sky Onion.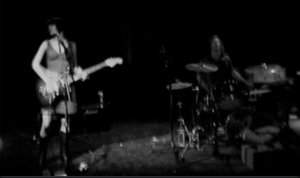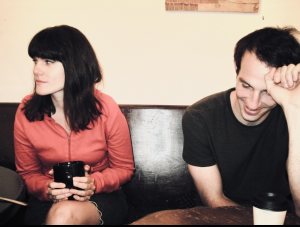 IMAGES: To download, click above.