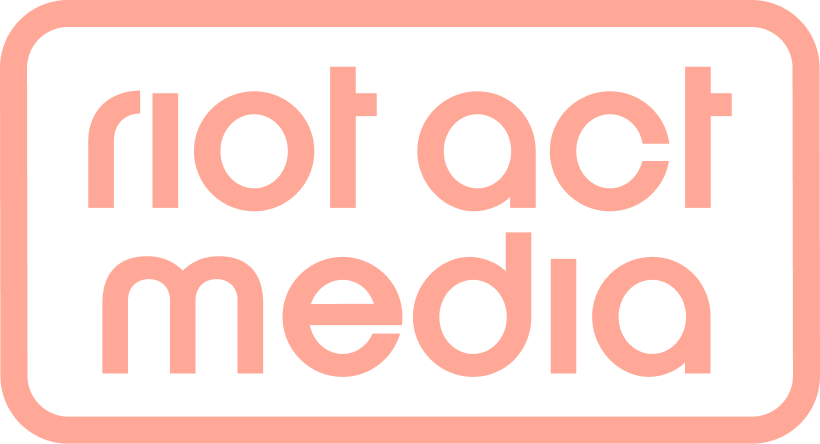 Artist
---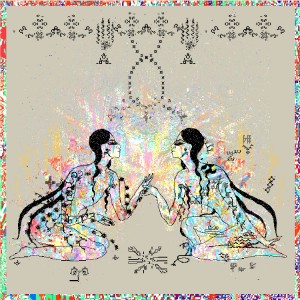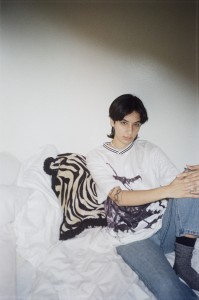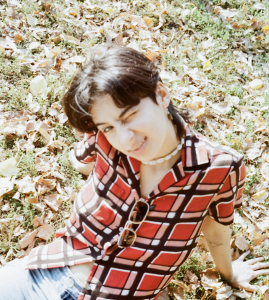 IMAGES: To download, click above. Photo credit to Mia Manning
EMAIL THE PUBLICIST

"Lazy Susan" Video
Bandcamp
Twitter
Instagram
Facebook 
YouTube
Raavi
Beauty Fool Records
Formed in 2017 under the moniker Raavi & the Houseplants, Raavi is fronted by queer-desi songwriter Raavi Sita. The band blossomed in the Boston DIY scene before heading to Brooklyn to work on their next project: It Grows on Trees. Raavi's new EP is born from the trials of pandemic life; two years of worldly idleness left Sita with only a handful of songs to express and cope with enormous upheaval. Fleshed out with the rest of the band – James Duncan on bass, Jason Block on drums, and producer Justin Termotto – It Grows on Trees is the turn of a new leaf for Raavi. With Ruben Radlauer (Model/Actriz & Dirt Buyer) co-engineering and mixing the record, the band found their stride and ran with it.
Raavi's earnest, narrative-driven lyrics are ushered by a chorus of guitars, taking inspiration from the likes of Slow Pulp and Forth Wanderers. Melding the sounds of guitar-focused indie rock, emo, and 90s alt-rock- the band has achieved a sound that is sincerely their own. But the singularity of It Grows on Trees stems from Sita's vulnerability. She cannot help but write with, and about honesty. Sita is seeking clarity – to untangle the messes of familial relationships, feelings of relative worth, and harm and conflict.
Sita explains that 'Lazy Susan' confronts being deeply exploited in her workplace, leading to a catalytic realization of self-worth – she "almost felt like the song was an internal pep talk." Meanwhile, 'Chorus Girl' touches on watching crises unfold among her loved ones and herself. Both tracks provide much-needed release. Meanwhile, 'Thursday' and 'AJ' inhibit a slightly calmer reflectiveness, exploring Sita's respective relationships with her dad and mom, entangled with her choice to devote her life to a precarious career in music.
All these stories are conveyed through the lens of Sita's rekindled relationship with poetry. In the summer of 2020, with nothing but time on her hands, Sita was able to sift through the dozens of untouched boxes that her father left in her home's basement. She uncovered hundreds of poetry books – written in English, Urdu, and Punjabi. Inspired not only by the words, but the desi art covers of the collection, Raavi sought out a desi artist to work on the EP – which resulted in Somnath Bhatt's beautiful interpretation of It Grows on Trees.
Raavi performed at Audiotree in May 2021, and Sita did a solo performance with Boston's NPR (WGBH). The band released a string of three singles, with praise from Alt Citizen and New Noise Magazine. Raavi has now joined up with Beauty Fool Records (Barcelona) to co-release It Grows on Trees on vinyl. This is a defining release for the band – with much more on the horizon.
RIYL Palehound, Forth Wanderers, The Sundays, Snail Mail