Quaker Parents is the pop-dedicated, song-wormhole project of Canadian artist Mark Grundy
(Heaven For Real).
Known best for a fun, nervy and constantly contorting sense for melody and lyricism (reference
points like Cate Le Bon, David Berman, Pixies and (sandy) Alex G will apply) the band's origins
date back as early as 2010 in Halifax, Nova Scotia. This debut full-length, Our Drawing Club
(Vain Mina Records) comes in the wake of several intercity relocations – first Montreal, and
more recently, Toronto – but not before the album's foundation and framework were cracked
wide open on a self-imposed residency to The Azores in Portugal during the Winter of 2017.
Amid that year – one of growth and tumult; the songs were steadily guided towards their
recorded iterations. Between a rotating schedule consisting of five different jobs and the
embarkment of a tour through Japan with another outfit, Heaven For Real, Our Drawing
Club found a final form in 2018 – with Grundy's twin brother and constant collaborator J. Scott
(Heaven For Real, JJ Purple) rounding out many of album's rhythmic requirements.
"I told my sensitive side, I need more love in my life" begins the halfway mantric chorus
of Improbable Friendship 1999 – a catchy and opening ode to redefinition through connection,
and a telling theme that works its way over and over many of the album's eleven tracks –
smashing through aspects of community, spirituality, love and exit-strategy.
Concurrently, Our Drawing Club carries a more intimate narrative via inspiration from artists like
Hype Williams and Tom Diabo – making use of skittering drum machine grooves/poetical
tangential sensitivities and a hopeful, occasionally irreverent obedience to the power of truth.
Our Drawing Club is out May 10th on Vain Mina Records (May 15th on Japanese label Moorworks)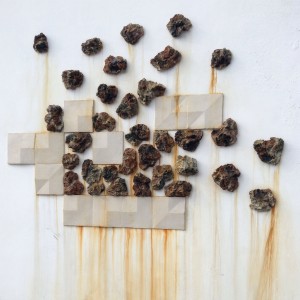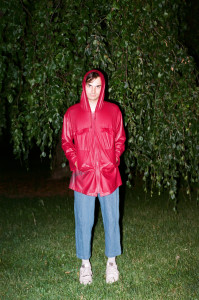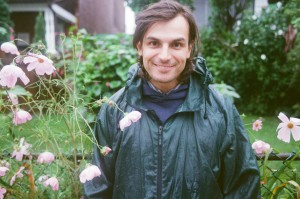 IMAGES: To download, click above. Photo credits: Cotey Pop (Top), Miriam Paas (Bottom)
LINKS:
"One Time Luv" Video
Website
Bandcamp
Facebook
Instagram
Twitter