Centripetal Force is excited to announce the release of Cerulean, the first full length recording from the Nashville Ambient Ensemble.  The album is being presented in a 300 copy vinyl pressing, 100 of which will be on transparent blue vinyl and made available for preorder on February 29th. There will also be a limited CD run made available for preorder on the same date. Cerulean will be released in stores and on all major digital platforms on March 19th.
The Nashville Ambient Ensemble is based, as you may have guessed, in Nashville, Tennessee. Organized and led by electronic composer Michael Hix, the ensemble's lineup is made up of some of the city's most creative and innovative artists, many of whom have been heralded by Bandcamp as being part of an experimental music movement dubbed the "New Weird South." In addition to Hix on synthesizers, the group includes the talents of Luke Schneider on pedal steel guitar, Kim Rueger (Belly Full of Stars) on piano, Jack Silverman on baritone electric guitar, Deli Paloma-Sisk (Diatom Deli) on voice, Cynthia Cárdenas on guitar synth, and Timon Kaple on electric guitar.
In 2019 Michael Hix, a Tennessee native, moved back to Nashville from New York City, where he had been establishing a solo music practice. It was at a show that Hix played with Diatom Deli in early 2019 that he met Jack Silverman, who suggested a collaboration. Also present at the show was an old friend, Timon Kaple. Conversations ensued, excitement grew, and suggestions for additional collaborators were quickly shared. Before long the Cerulean lineup gathered for two rehearsals and then entered Battle Tapes studio for two days of recording. This album stands as testimony to the deep collaborative spirit and talent of all involved. As Hix and other veterans of Nashville's music scene will tell you, there aren't too many cities where this kind of collective mindset is so rich and rewarding. Cerulean is certainly evidence of that.
Cerulean is comprised of six compositions that draw upon the strengths of all the musicians involved, particularly their ability to let space guide their path.  This willingness to commit themselves to the margins of sound allows each artist the freedom to explore and develop the ethereal tone and character of each song. The resulting effect is most evident on selections like "Inga" and "Conversion," as the ensemble's careful balance of structure and improvisation carries over to the listening experience, transporting the listener to realms of mindful and meditative bliss.
In addition to being committed to a Nashville ethos that values collective collaboration, Cerulean explores musical pathways with a distinctive Nashville sound, a unique approach amongst similar artists and releases. We believe this is what sets the Nashville Ambient Ensemble apart from their contemporaries and think that you will agree.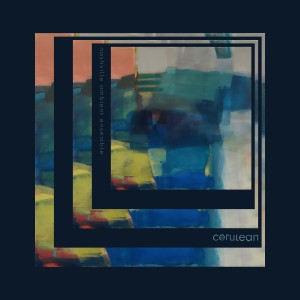 IMAGES: To download, click above. Photo credit to Jeremy Ferguson (top), Ebru Yildiz (bottom)
LINKS:
Bandcamp
Centripetal Force Records
Twitter
Instagram
Facebook
YouTube