Low Praise are an Oakland-based indie trio whose nervous energy and chanting hooks recall late-'70s post-punk acts such as The Fall and Wire. The band have issued a pair of EPs, Expectation(s) and Tanning Beds recorded by Andrew Oswald (Marbled Eye).
Formed in 2017 by Chris Stevens (vocals/guitar), Warren Woodward (vocals/baritone guitar), and Andrew Marcogliese (drums), the band honed its sound playing shows around the West Coast and demoing material out of the Oakland practice space they share with other East Bay fixtures. Low Praise recorded their first EP, Expectation(s), in the Summer or 2018 over two days, immediately self-releasing through their own Low Plays label without second guesses. Their newest EP, Tanning Beds found them exploring themes of shared anxiety and the persistent dread of modern life.
Their new singles, "Supermind" and "Angela" will be released in June and July 2020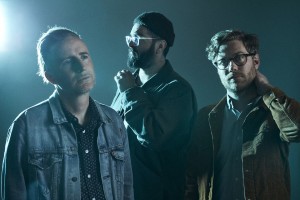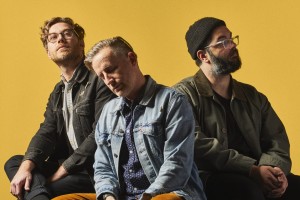 IMAGES: To download, click above. Photo credit to Rob Williamson.
LINKS:
Bandcamp
Soundcloud
Instagram
Facebook