Leandrul is Crosby Morgan, a female electronic artist whose work largely focuses on mental health. As a fan of Grimes, Nine Inch Nails, and Pink Floyd, Crosby produces music that is heavy with carefully chosen lyrics and choral scapes, as well as synth and percussive textures found in modern industrial and pop genres.
Originally a folk musician and singer-songwriter, Crosby began learning how to record and produce her original music while attending University California Los Angeles, outside of studies. It was during this time that she was first exposed to Electronic Dance Music, and she soon began producing electronic music in her bedroom studio. While Crosby was diagnosed and hospitalized for severe mental health issues, she never stopped making music- possibly out of necessity in order to survive. She eventually dropped out of college to fully immerse herself in her career, and she began busking as a means to fund her music projects and pay rent. After self-releasing three folk/experimental folk albums, Crosby dropped her first electronic album in 2018 under her new moniker, Leandrul.
During this time she became associated with the multi-media artist collective, Handsmade, based in Oakland, California. She and Zack Kasten of Handsmade gained favor in the Berkeley Film Festival's music video category in 2019, where they were awarded for their work on Crosby's "Rain" music video.
In 2019 Crosby also moved to her current home city of Seattle, and began playing her electronic music live and networking with other underground electronic musicians. She is currently a part of Untitled Beat Collective in Seattle, whose members performed actively in pre-pandemic times and still stream on occasion.
Crosby is about to release her next project called 'Psychosis of Dreams' which is a conceptual album that deals primarily with mental illness and the healing process after diagnosis. She hopes 'Psychosis of Dreams' resonates with her community, both the sick and healthy. This latest piece has been developing since 2015 and is a project Crosby considers to be her master-work.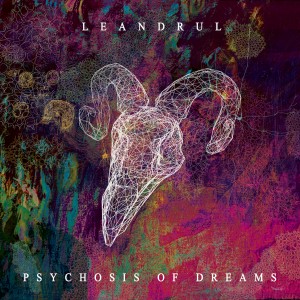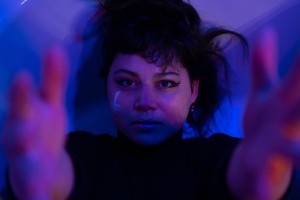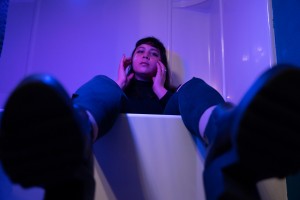 IMAGES: To download, click above. Photo credit to Nicole Beuerlein.
LINKS:
Website
Bandcamp
Soundcloud
Twitch
Instagram
Twitter
Facebook