Most of Kilcid Band was incubated in a small town in Washington called Port Townsend. It was there that drummer, Christian Powers, bassist Kyle Hove and guitar/keyboard player Conor Sisk grew up playing music together from about ten years of age. In 2009, the three moved to Seattle where fate would connect them with a crucial and magical addition to Kilcid Band, Tristan Marcum, who serendipitously was also born in Port Townsend. In the following years Joel Mars joined the band, bringing a very heavy hitting guitar style and vocalizing talent. It was there in Seattle that Kilcid Band would transcend just being a band into being a brotherhood.
Kilcid Band writes songs from an eccentric pallet of style and inspiration while still feeling familiar and catchy. The songs have an energetic blend of psychedelia and pop with a lyrical styling of mystical and heartfelt poetry. All of which feature the whole band harmonizing to no end. The group has performed at Seattle clubs such as Conor Bryne and The Sunset Tavern as well as at Seattle music festivals such as Macefield Music Festival and Tacoma's Squeak and Squawk. They have also been played frequently on Seattle's world-renowned radio station 90.3 KEXP as well as performed live on KEXP's 'Audioasis'.

The Good Get Gone EP will be out July 6th, 2018
All songs written and performed by Kilcid Band
Produced by Conor Sisk and Kilcid Band
Engineered by Conor Sisk
Mastered by Barry Corliss at Master Works CD Mastering
Ep cover photo by Ashley Campbell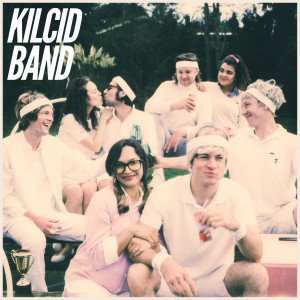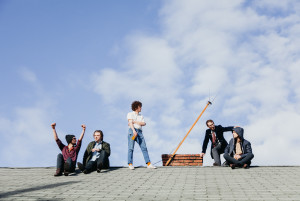 IMAGES: To download, click above. Photo credit to Ashley Campbell.
LINKS:
"The Good Get Gone" Video
SoundCloud
Facebook
Twitter
Instagram