LA-based singer songwriter Jordan Lomeli infuses r&b, pop, and urban soul — & uses music as a tool to alchemize tragedy into treasure. "With You" is the first out of a string of singles to be released throughout 2018. Lomeli also has roots in classical music and is a trained cellist. 
About the song, Jordan shares, 
"With You" is about true self-discovery, which is what led me to be able to write these lyrics. Once I re-learned how to love myself, I decided no one would deter me from achieving my goals and my dreams, no matter the circumstance. You have to love yourself to be able to recognize that you're not in a relationship that isn't helping you thrive, but actually hurting you.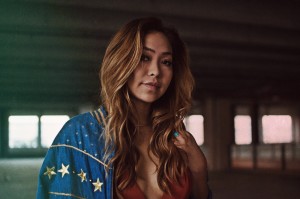 IMAGES: To download, click above. Photo credit: Perla Diaz.
SINGLES:
"With You"
LINKS:
Facebook
Instagram
Twitter