Way back in the winter of 2018 John Moods sat at home and made a bunch of demos with his beloved Yamaha keyboard and suddenly was struck by divine lightning when he discovered the "Autoplay" function. Autoplay means to set the keyboard up, so you can press any chord and the little band inside the instrument starts playing automatically. For songwriting this is very inspiring and can make one write faster and very differently then sitting down with a guitar or piano. Those very demos then became the basis of the many solo shows all across Europe from 2018 until 2021. As he always had this very warm and special relationship with those demos and many people have commented on them and enjoyed them live, he thought it would be nice to share them with the world.
A few words from the artist:
"Thanks to the cosmic gravity that brought Tim Knapp into my life last year who kindly helped me to mix and master the old tunes and of course huge thanks also goes out to Lucas Ufo, my old compatriot and dear friend who created the iconic cover art."
The EP contains the previously released tracks "I Wanted You" and "So Sweet So Nice" and three unreleased songs. John Moods will perform at SXSW this year and will tour all over Europe starting June.
When You Call My Name
A circular pop song in a humble keyboard arrangement tackling the big question of transience, the sad and beautiful shades of existence. Life on earth as a whole, floating in deep space and endless variations of infinity and the unavoidable embracing of the mystery, making "not knowing" great again.
Credits:
All music written by John Moods
All lyrics written by John Moods
except So Sweet So Nice by John Moods & JJ Weihl 
Additional Guitar and Vocals recorded, mixed and mastered by Tim Knapp at Trixx Studios, Berlin
Cover Art by  Lucas Ufo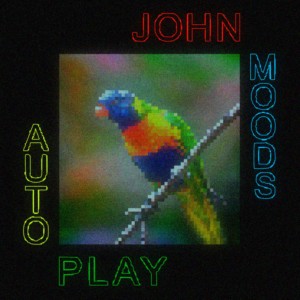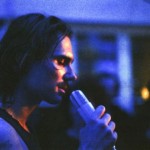 IMAGES: To download, click above. Photo credit to Dan Trautwein.