Seattle-based darkwave, electronic-pop duo Cock & Swan's forthcoming album, Dream Alone is out November 3rd on Hush Hush Records. The moving lead-single "PERG (Honing)" premiered via The Line of Best Fit, describes the track as "…a grimly beautiful liminal moment, wobbling between heaven and hell." 
The collaborative work of longtime partners Johnny Goss and Ola Hungerford, Cock & Swan have confidently established an enveloping aesthetic over the past decade with a rich catalog of studio albums, EPs, remix collections, and live soundtracks. Each release has showcased their rewarding evolution through adventurous, intricate, vocal-laced synth-pop, their sound always distinguished with an absorbing experimental touch. Consummate studio tinkerers, Cock & Swan recently relocated and upgraded their ever-expanding home studio, Dandelion Gold. Their sound palette has consequently grown to include more vivid colors and added articulation, balancing a brighter sheen with deeper darkness.  It's a sound that exists firmly in it's own hypnogogic world, at once satisfying and unsettling, and it's perfectly captured on their magnetic new album, Dream Alone.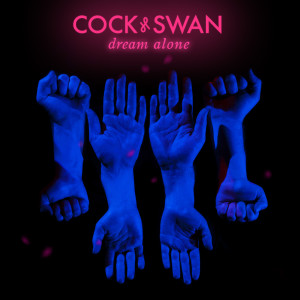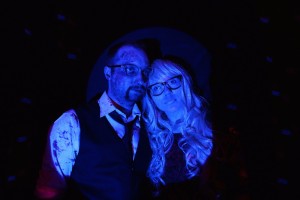 IMAGES: To download, click above. Credit: Angel Cabellos.
SINGLES:
"PERG (Honing)" 
LINKS: