Given where Black Tape for a Blue Girl began over thirty years ago with founder Sam Rosenthal's exploration of brooding, extended electronics and strings meshed with deeply revealing lyrics and darkly textured, melodramatic vocal performances, it's striking to see his muse and inspiration reach a new peak with his recent 11th and 12th albums (These fleeting moments, and To touch the milky way). The ethereal, gothic and dark ambient stylings that made the band one of the originators of American darkwave are in full force on these recent releases.
Rosenthal reinvigorated their classic sound with Fleeting's return of original vocalist Oscar Herrera, absent from music for 17 years. In 2018, To touch the milky way brought in vocalist Michael Plaster (of SoulWhirling Somewhere) to complement Dani Herrera's emotional and heartfelt voice. The band emerged from the studio with powerful, gorgeously yearning tracks born from the same place as their 90s classics Remnants of a deeper purity and A chaos of desire.
With lyrics that explore the existential predicaments of time's passage, choices questioned, and loves lost, supporters of the music regularly tell Rosenthal that the emotional and personal connection to the music they felt during times of stress and personal crisis knit them to the band's moving sound.
Rosenthal's pensive electronics and revelatory songwriting has made fans of director David Lynch, former adult actress Sasha Grey, writers Poppy Z. Brite and Caitlín Rebekah Kiernan.
Coming soon…The Kickstarter for BlackTape's 30th anniversary, remastered and expanded edition of Ashes in the brittle air on 2CD and clear vinyl LP; launching late September 2019. Includes 20 bonus tracks!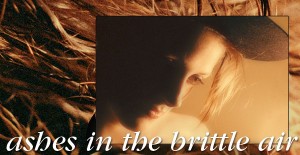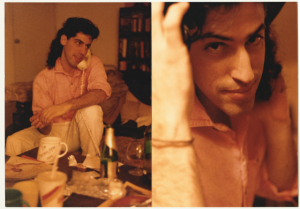 IMAGES: To download, click above.
LINKS:
Kickstarter
Bandcamp
Facebook
Projekt Records
Spotify
Twitter